6ft Y-Splitter Power Cord - NEMA 5-15P to Dual C13 - Server & Workstation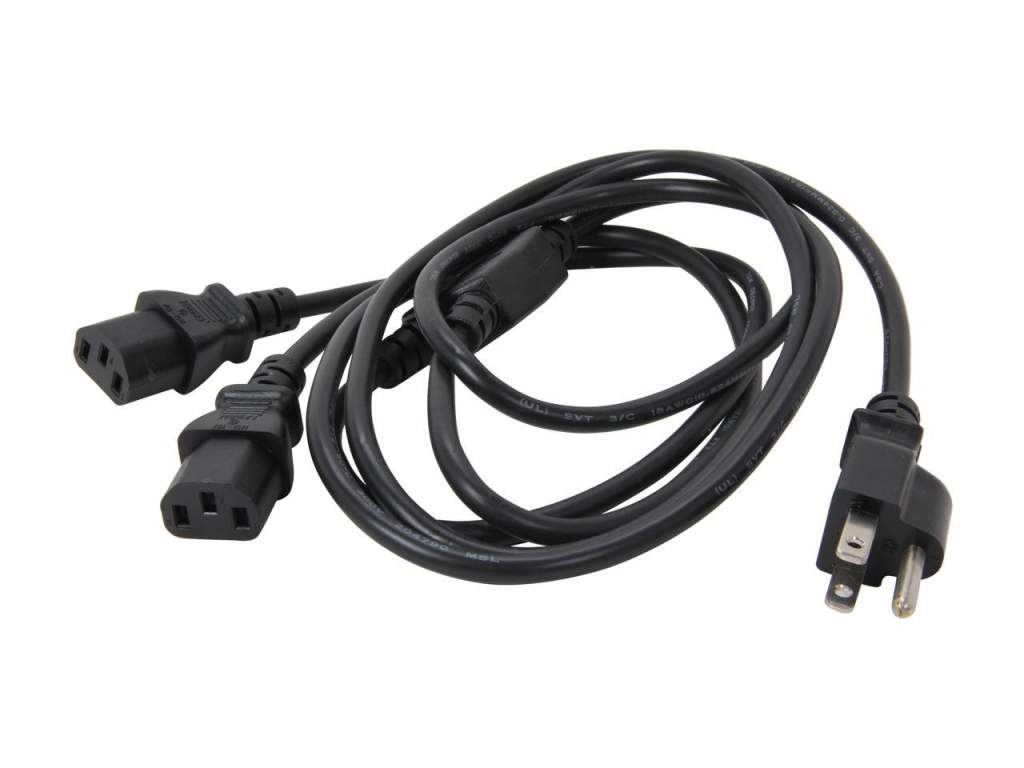 Connect two PC power supplies to one outlet easily. This "Y" cable provides flexibility and convenience. A standard three prong wall plug on one end splits off to two IEC C13 connectors on the other. Great for connecting pairs of computers, monitors, printers and various other devices.
Technical Details
* Single 3-prong grounded male plug to double 3-pin shroud female connection type.
* Female end will connect directly with your device and male end will plug into a standard outlet.
* Designed for computers, scanners, printers, monitors, and other 3-pin shroud devices.
* Connects two monitors, PC's, or laser printers into a grounded power outlet
* Ideal when you're running out of space on your power/surge protector or wall outlets
Power Cord to Wall 4 Feet
Splitter
Qty 2 - 1.5 Ft Cables after Split.
Wall Outlet Plug NEMA 5-15P

                                 _______1.5 Feet ___C13 
NEMA 5-15P--------4 Feet -------[
                                 _______1.5 Feet ___C13 


UL Certified
Wire Gauge is 18 AWG
Fire Rating FT-2 Rated
UPC:820799012262