UC-E6 Nikon Camera Cable D6S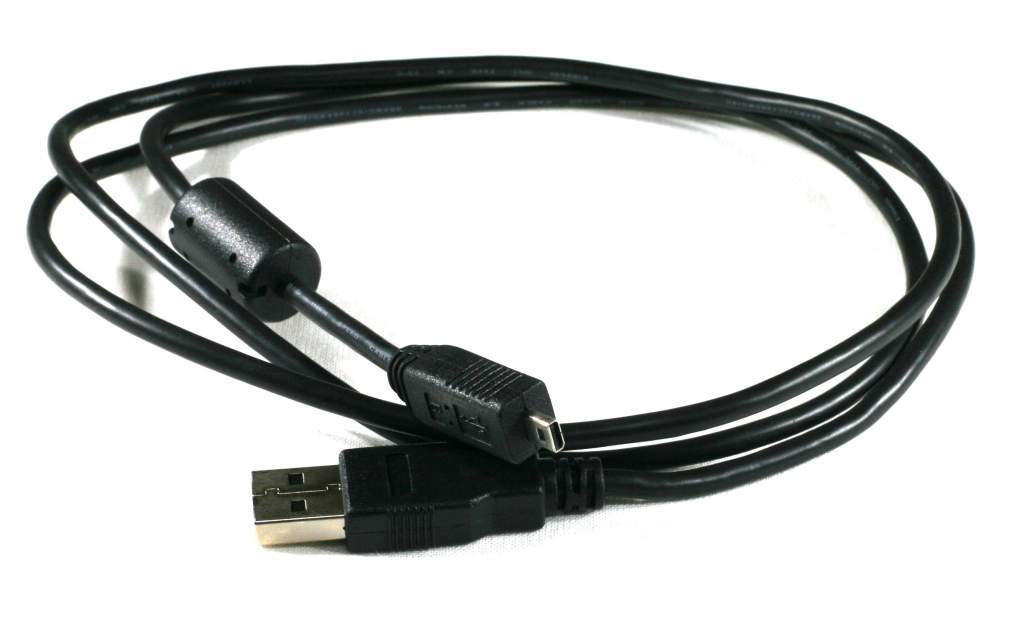 Small Connector Version of the UC-E6 Cable.
Required to clear housing on certain Models.
Designed in America - Made exclusively for PCCables.com.
Our Logo (PC) is on the Premium 8 Pin Connector.
Ships from USA.
Uses 2.0 Compatible Cable which is downward compatible with 1.1 and 1.0 USB Standards
Include Ferrite Core.
4 Ft Long
Has Special USB Connector on One Side.
Which our technicians like to call a Flat-8
Also Compatible with UC-E16 and UC-E23
We test them on our Extensive List of Cameras here in Pompano Beach Florida.
Selling Online Since 1996
Nikon Coolpix A Series
Coolpix A, Coolpix A10,Coolpix A100,Coolpix A300
Nikon Coolpix B Series
Coolpix B500
Nikon Coolpix AW Series
Coolpix AW100,Coolpix AW100s,Coolpix AW110,Coolpix AW110s
Nikon Coolpix S Series
Coolpix S01,Coolpix S02,Coolpix S4,Coolpix S9,Coolpix S10,Coolpix S31,Coolpix S32,Coolpix S70,Coolpix S80
Coolpix S100,Coolpix S200,Coolpix S202,Coolpix S203,Coolpix S205,Coolpix S210,Coolpix S220,Coolpix S225,Coolpix S230
Coolpix S500,Coolpix S510,Coolpix S520,Coolpix S560,Coolpix S570
Coolpix S600,Coolpix S620,Coolpix S630,Coolpix S640,Coolpix S710,Coolpix S800c
Coolpix S1000pj,Coolpix S1100pj,Coolpix S1200pj
Coolpix S2500,Coolpix S2550,Coolpix S2600,Coolpix S2700,Coolpix S2750,Coolpix S2800,Coolpix S2900
Coolpix S3000,Coolpix S3100,Coolpix S3200,Coolpix S3300,Coolpix S3400,Coolpix S3500,Coolpix S3600,Coolpix S3700
Coolpix S4000,Coolpix S4100,Coolpix S4150,Coolpix S4200,Coolpix S4300,Coolpix S4400,Coolpix S5100,Coolpix S5200
Coolpix S6000,Coolpix S6100,Coolpix S6150,Coolpix S6200,Coolpix S6300,Coolpix S6400,Coolpix S6500,Coolpix S6600
Coolpix S6700
Coolpix S8000,Coolpix S8100,Coolpix S8200
Coolpix S9050,Coolpix S9100,Coolpix S9200,Coolpix S9300,Coolpix S9400,Coolpix S9500
Nikon Coolpix P Series
Coolpix P1,Coolpix P2,Coolpix P3,Coolpix P4
Coolpix P50,Coolpix P60,Coolpix P80,Coolpix P90
Coolpix P100,Coolpix P300,Coolpix P310,Coolpix P320,Coolpix P330,Coolpix P350
Coolpix P500,Coolpix P510,Coolpix P520,Coolpix P530
Coolpix P5000,Coolpix P5100,Coolpix P6000,Coolpix P7000,Coolpix P7100,Coolpix P7700,Coolpix P7800
Nikon Coolpix L Series
Coolpix L1,Coolpix L2,Coolpix L3,Coolpix L4,Coolpix L5,Coolpix L6
Coolpix L10,Coolpix L11,Coolpix L12,Coolpix L13,Coolpix L14,Coolpix L15,Coolpix L16,Coolpix L18,Coolpix L19
Coolpix L20,Coolpix L21,Coolpix L22,Coolpix L23,Coolpix L24,Coolpix L25,Coolpix L26,Coolpix L27,Coolpix L28,Coolpix L29
Coolpix L30,Coolpix L31,Coolpix L32
Coolpix L100,Coolpix L101,Coolpix L105,Coolpix L110,Coolpix L120,Coolpix L123
Coolpix L310,Coolpix L320,Coolpix L330,Coolpix L340
Coolpix L610,Coolpix L620,Coolpix L810,Coolpix L820,Coolpix L830,Coolpix L840
Nikon Coolpix E Series
Coolpix 2100,Coolpix 2200,Coolpix 3100,Coolpix 3200,Coolpix 3700,Coolpix 4100,Coolpix 4200,Coolpix 4600
Coolpix 4800,Coolpix 5200,Coolpix 5600,Coolpix 5900,Coolpix 7600,Coolpix 7900,Coolpix 8400,Coolpix 8800
Nikon D750,D3200,D3300,D5000,D5100,D5200,D5300,D5500,D7100,D7200,Df,1 V1,1 S2
NIKON® Camera :
UC-E16


UC-E17


UPC:820799705647