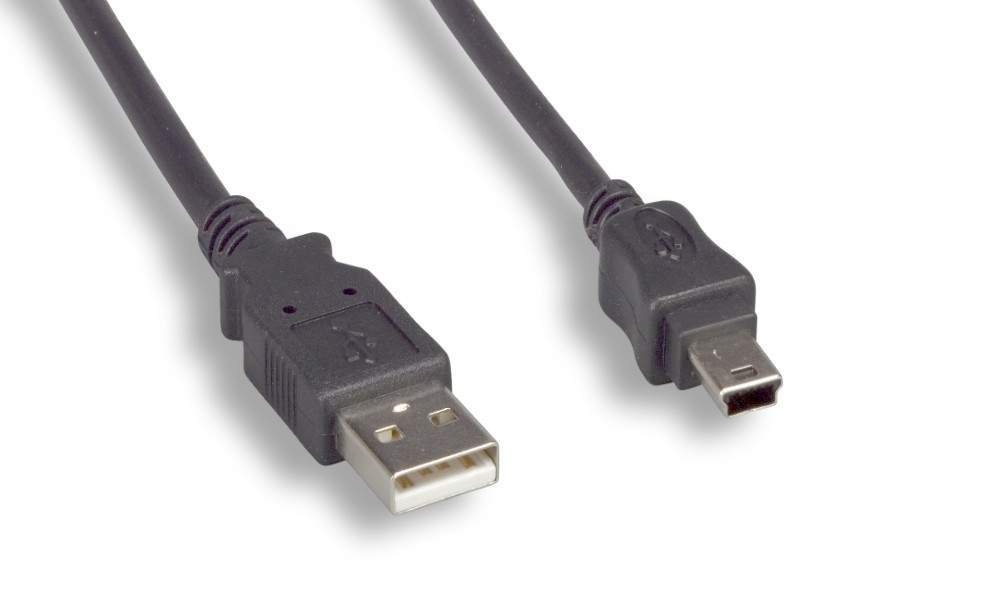 15FT USB A to Mini-B 5 Pin Cable
Heavy Duty 28 AWG Data and 24 AWG Power.
This professional grade cable uses 2.0 Certified wire.
This connector design follows USB 2.0 Paper on Mini-B Connectors.
Used a lot of Small Peripherals: Digital Cameras, MP3 PLayers
Also all 5 - Contacts are in one row along the Bottom
USB Mini-B Connector with trapezoidal shape.
Connector Dim are 5/16" x 1/8"