USB 2.0 COMPUTER Cable LONG TYPE A to TYPE B Cable 30FT Kit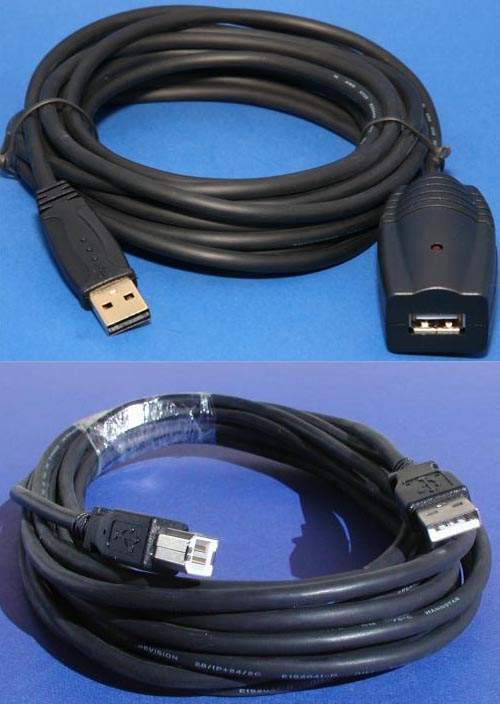 USB 2.0 Cable 30 ft.
A Combination of two Cables.
1 15ft USB 2.0 Active Repeaters.
1 15ft Standard USB Cable.
Creating A USB 2.0 Cable of 30ft.
Works great with USB Printer, USB Scanners, USB Cameras, USB Drive Etc.
USB (Universal Serial Bus) Type A to Type B 30 Ft cable Set.
Type A Male connector on One Side and Type B Male connector on Other side.
Very popular with many USB Devices.
Setup as Follows.
Computer with USB A Port Female.
A-Male---15ft---A-Female|A-Male---15FT---B-Male
Device with USB B Port Female.
UPC:820799705722