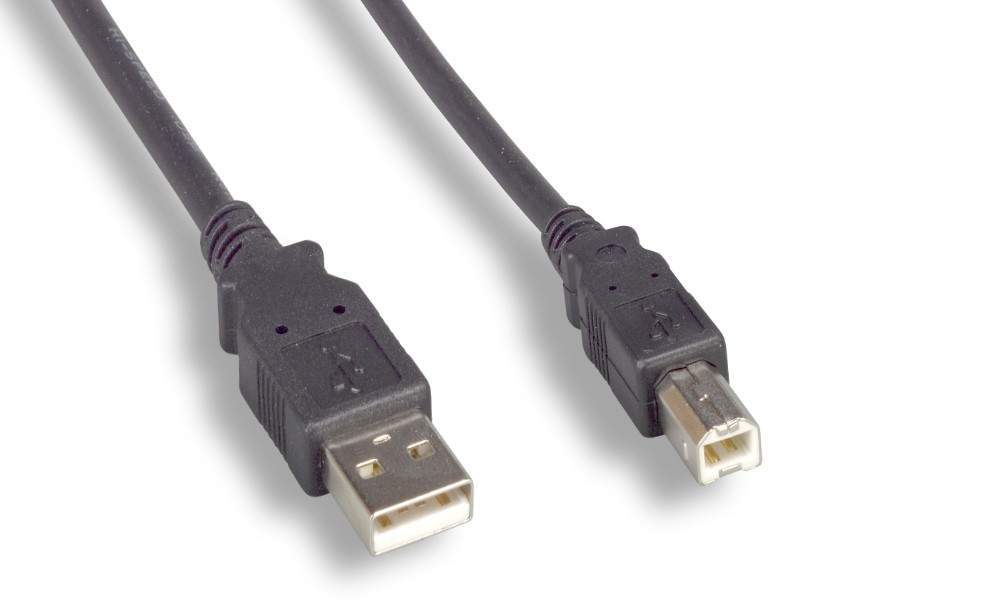 USB 2.0 A to B Cable 3ft Long Black
Premium Quality 28Awg Data 24AWG Power other manufactures have very light wire gauge.
USB universal serial bus cables provide transfer rates up to 480Mbps for easy attachment of any USB device
Connector: USB Type A Male to Type B Male

Transfer rates up to 480Mbps depending on USB version

Designed for devices as keyboards, mice, modems, printers, and other USB peripherals and Switches

Connect a USB peripheral to an USB Hub or USB port on PC/Mac

Downward compatible with USB specifications 1.0, 1.1, and 2.0

Construction:
Foil and braid shielding reduces EMI/RFI interference and twisted-pair construction
for reduced cross talk.
Passes all UL requirements for communication cabling, and is compatible with USB 1.0, 1.1, and 2.0.
28Awg - 24 Awg

Packaging:
Wholesale Generic bags
No Logo, Excellent for resale or Use with a product.