RockFire USB to Gameport RM-203 Nest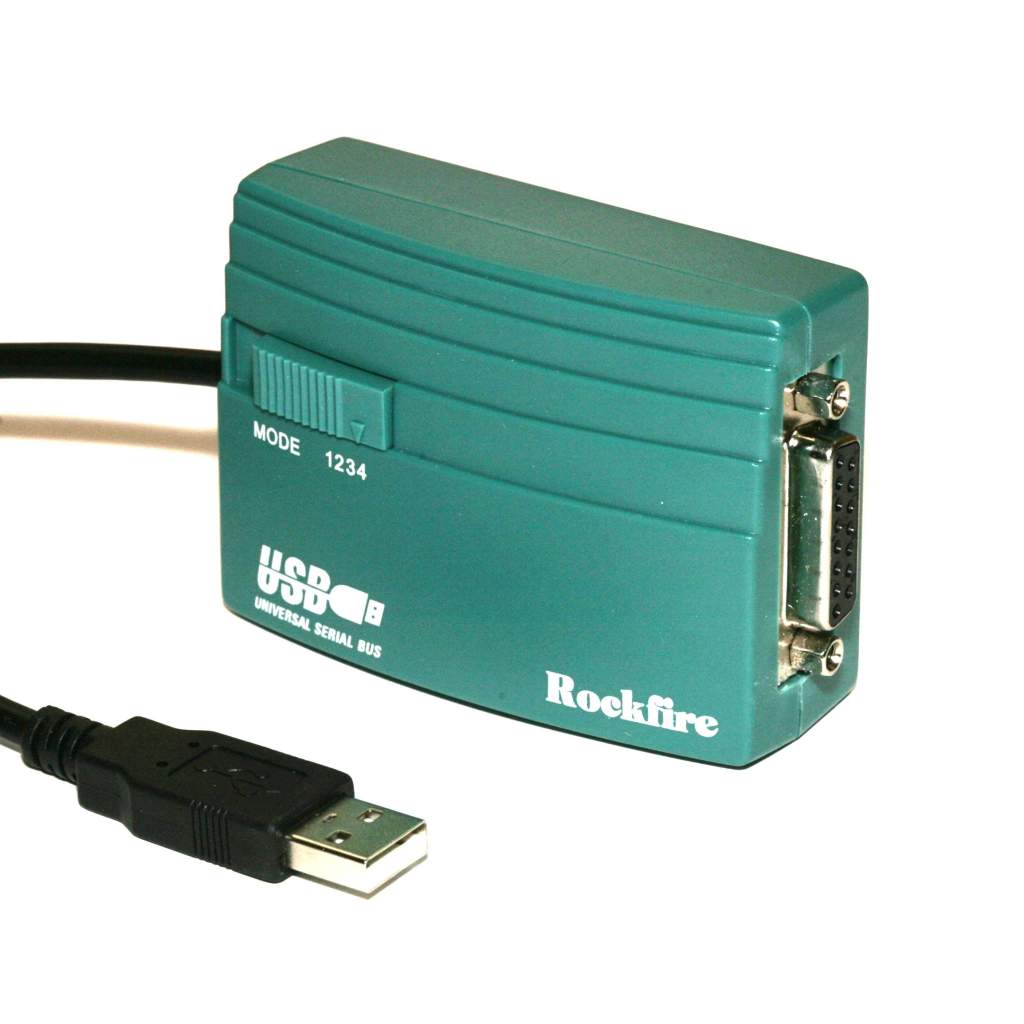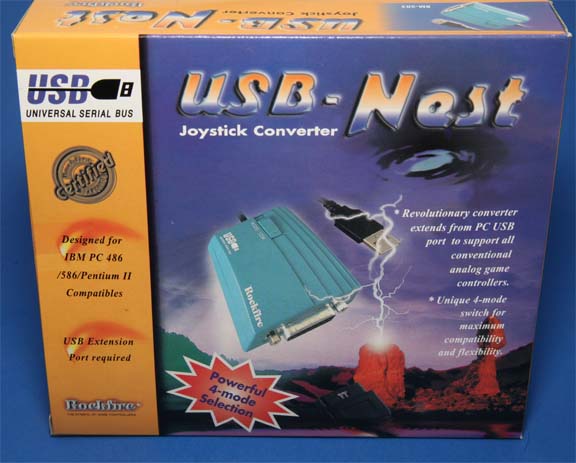 Rockfire USB Gameport Adapter
USB adapter for joysticks and game controllers with a legacy plug DA-15 (15-pin)
Using this adapter you can connect your old joysticks, gamepads or flight sticks with a 15-pin legacy plug to any computer with a USB interface.
Also Used for 15-Pin Foot Pedal for Stenograph Machines and Dental Equipment.
Features:
USB Type A Male to Joystick Box DB15 Female.
Converts USB to a joystick port to hook up external Joysticks.
Has Switch for different joystick types.
M1: Thrustmaster FCS Compatible
M2: CH Flightstick Pro Compatible
M3: 4-Axis, 4-Button Joystick Compatible
M4: Sophisticated 2-Axis, 8-Button Joystick Compatible
Installation Instructions:
Windows 98 Installation: Follow Instructions in Box
Joystick Installation Windows 8 and 8.1 and Windows 10
1. Search for "USB" in the Windows 8 Start menu, then select the "Set up USB game controllers" option under the "Settings" heading.
2. Select the Game Controller. Then Select Properties.
3. Calibrate then Test.
Joystick Installation Windows 7, Windows Vista, Windows XP, Windows 2000
1. SET A MODE ON THE RM203 1,2,3 OR 4 AS SUITS YOUR JOYSTICK REQUIREMENT.
2. STARTUP THE COMPUTER (shut down running Programs).
3. PLUG THE RM103 INTO A USB SOCKET. WINDOWS 2000 WILL SAY, "NEW HARDWARE".
4. PLUG YOUR GAME CONTROLLER GAME PLUG INTO THE RM203.
5. GO TO YOUR GAME MENU AND CALIBRATE YOUR CONTROLLER AS NECESSARY.
Location: Control Panel - Game Controllers
Special Notes:
Includes 6 foot USB cable.
WILL NOT not operate MIDI Devices
WILL NOT not operate DIGITAL Joysticks Ex. MICROSOFT Force Feedback
Only supports General Game Port Racing Wheel (not Force Feedback or Digital type controllers)
Features: 4-mode switchable (all conventional analog game controllers and ForceFeedBack, Av. Garde, ThrustMaster FCS, Bazooka, Maya, CH Flt Pro, FirePlus, FireDragon and 4-axis/4-button, Silver Hawk II, Space Ranger and 2-axis/8-button) Etc..


Technical Drawing for Part PCC-70609
UPC:820799706095