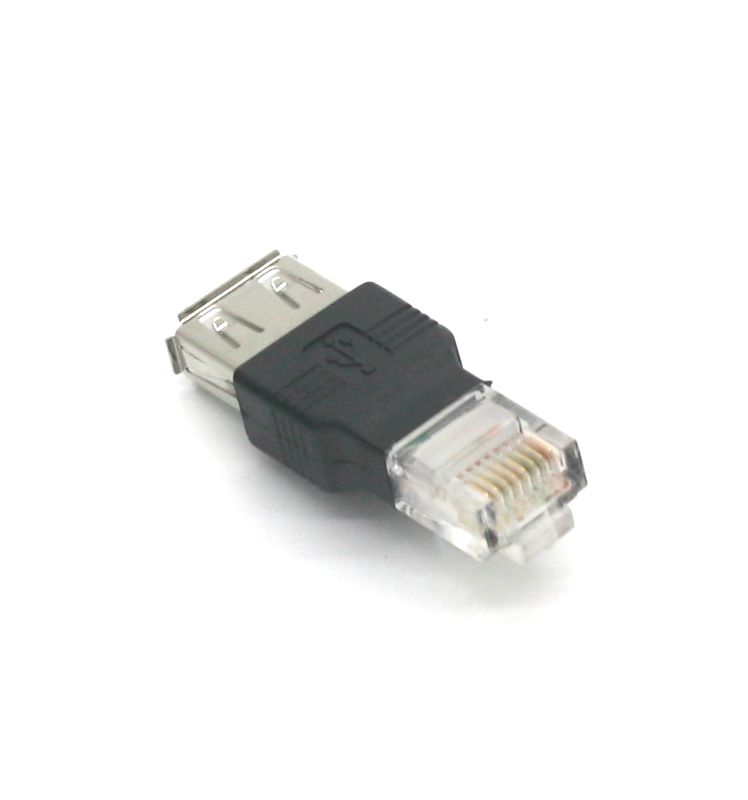 USB A-Female to RJ45-Male Plug
Connects 4-Wires of USB to 4 Wires on RJ45 Connector.
Uses Standard Network Pairs 1-2 and 3-6. Remainder Left open No Sheild of Ground on RJ45 Connector.
What this is used for I do not have a Clue but people have asked for them so here you go.