USB SVideo-RCA Capture Cable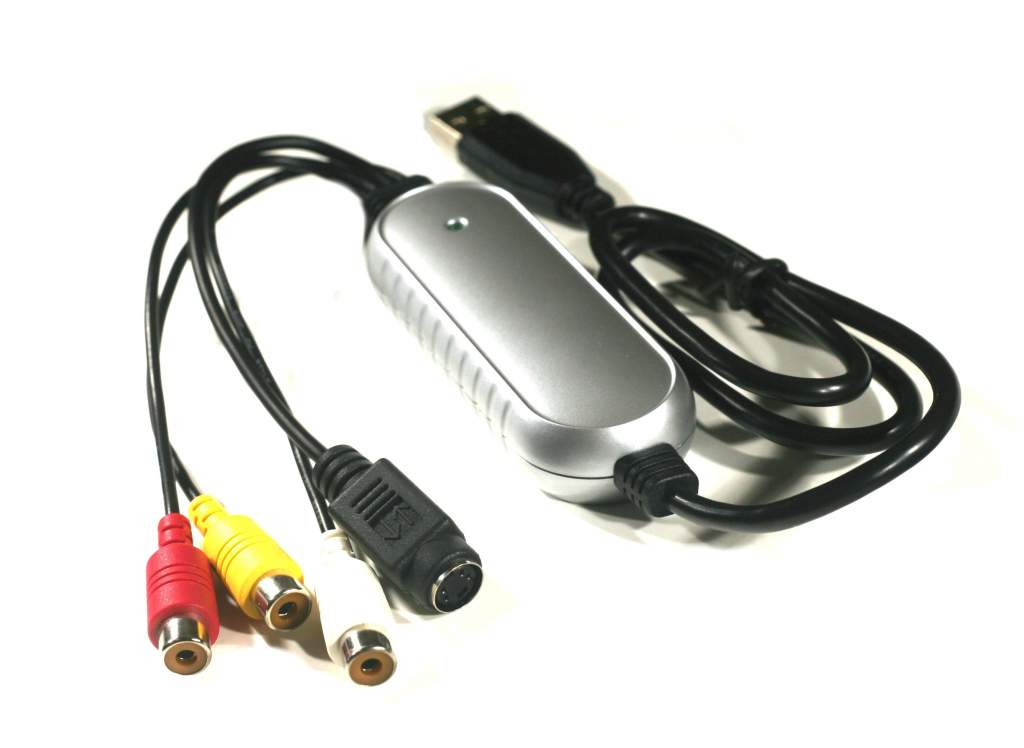 Whats it for:

Capture home video or pictures from any camcorder, VCR, or other video device on your PC to show friends.

E-mail pictures or video clips to family, or post them on websites.

Features:

Plug-and-Play device for a simple installation.
Clear Snap-Shot 640x480 still image resolution.
Supports both NTSC and PAL systems.
Up to 30 frames per second at CIF resolution (352x288 pixels).
Fully compatible with Windows® 98 or TWAIN enabled imaging and multimedia applications.
RCA mini stereo plug for easy connection to your video device.
S-video plug for optimum video clarity.
No power supply needed powered by the USB connection.
---
Connectors Computer Side.
USB-A-Male
STEREO 3.5 Male
Connectors on Device or Source
RCA-Left Female.
RCA-Right Female.
RCA-Video Female.
SVIDEO MiniDin-4 FEMALE.
Do not forget to purchase a Svideo Cable Like Part
70700
UPC:858536000625