USB 3.0 to Ethernet Gigabit Adapter USB 2.0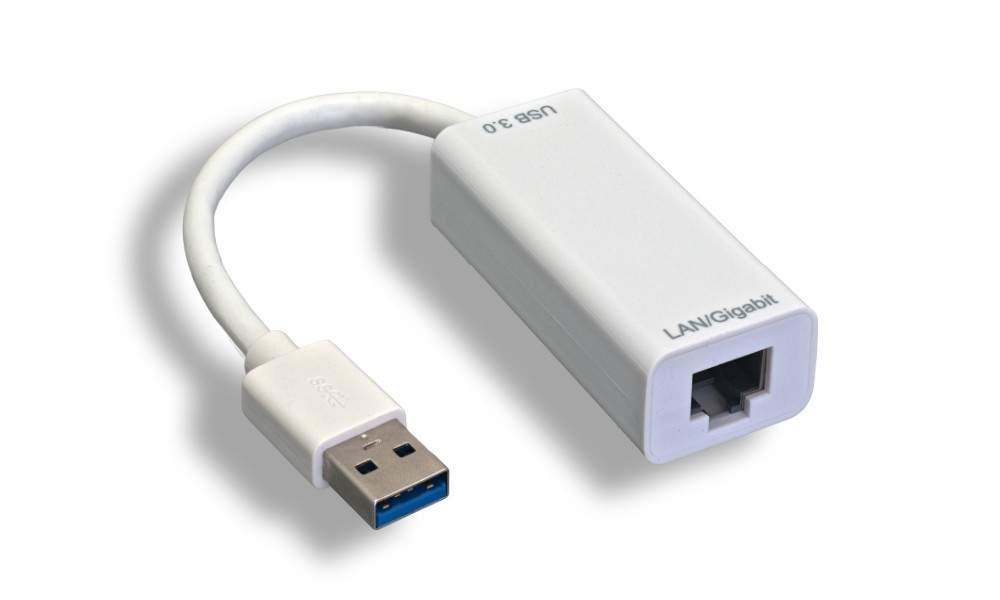 USB 3.0 TO GIGABIT ETHERNET CONVERTER
USB 3.0 to Gigabit Ethernet converter enables Gigabit Ethernet network connection capability for desktops or laptops with standard USB port. It adds a single RJ45 Ethernet port to an USB-enabled computer system, with support for Gigabit network connections at full bandwidth. This USB 3.0 network adapter is backward compatible with USB 2.0/1.1 computer systems (speed limited by USB bus). The adapters compliance with USB 3.0 (5Gbps) ensures true 10/100/1000 Mbps network speed without any compromise.
Features :
Integrate on-chip USB 3.0 PHY and controller compliant to USB Spec 3.0, 2.0 and 1.1.
USB super/high/full speed modes with bus-power or self-power device auto-detect capability.
Support IEEE 802.3az (Energy Efficient Ethernet).
Parallel detection and automatic polarity correction.
Support suspend mode and remote wakeup via link-change, Magic Packet, Microsoft Wakeup Frame and external wakeup pin.
System Requirements :
Macintosh OS X 10.4 or above
Windows XP, Vista, 7 or above
UPC:820799706192