USB Memory Card Reader SMARTMEDIA COMPACTFLASH USB 1.1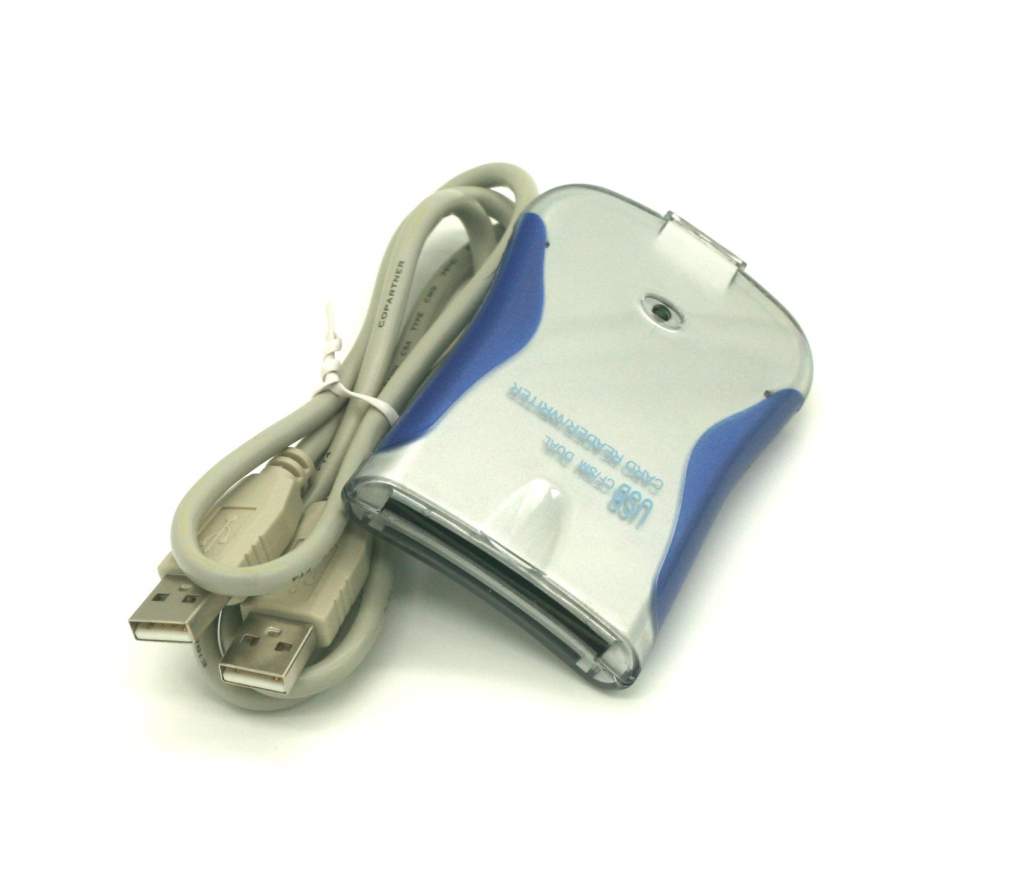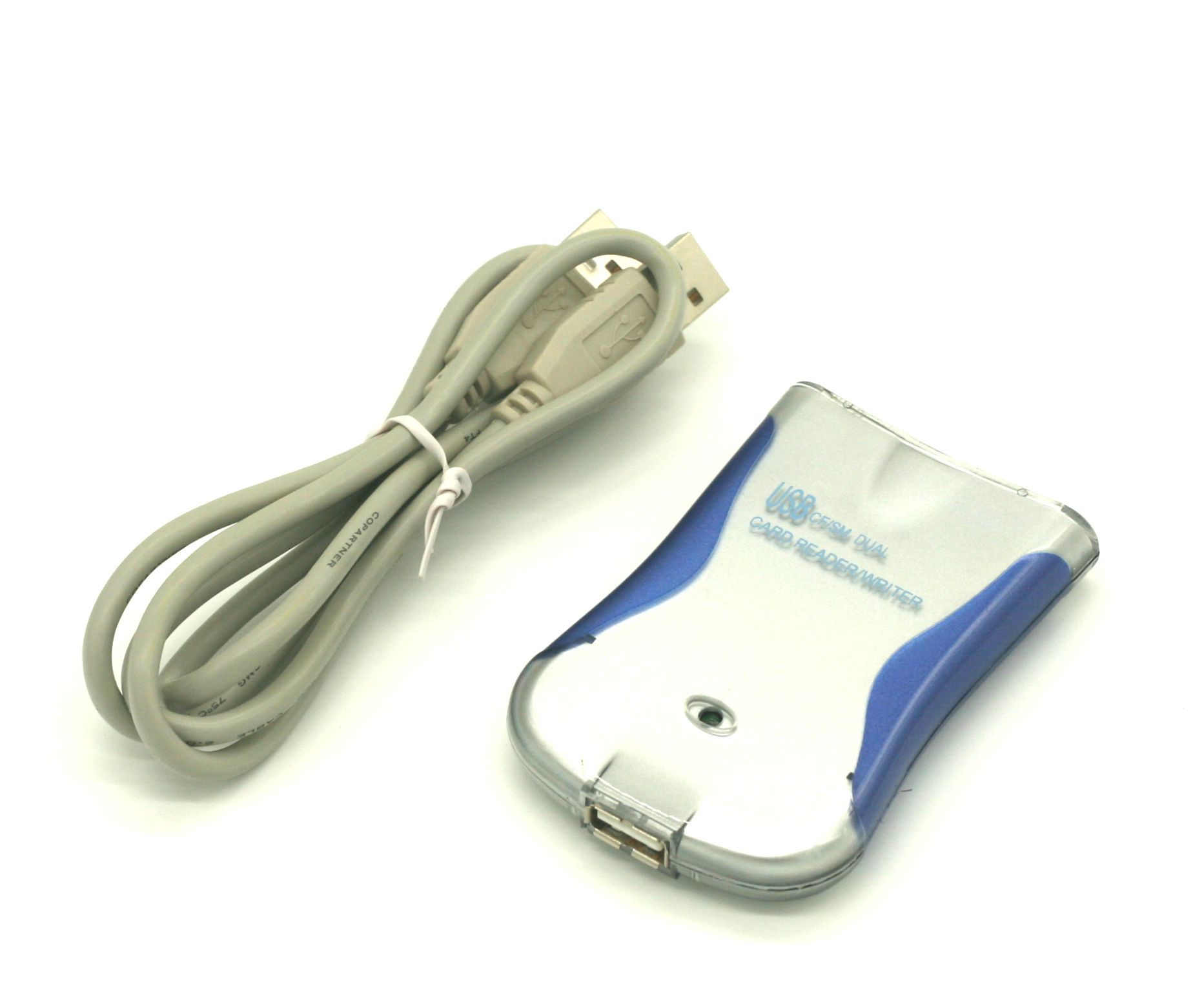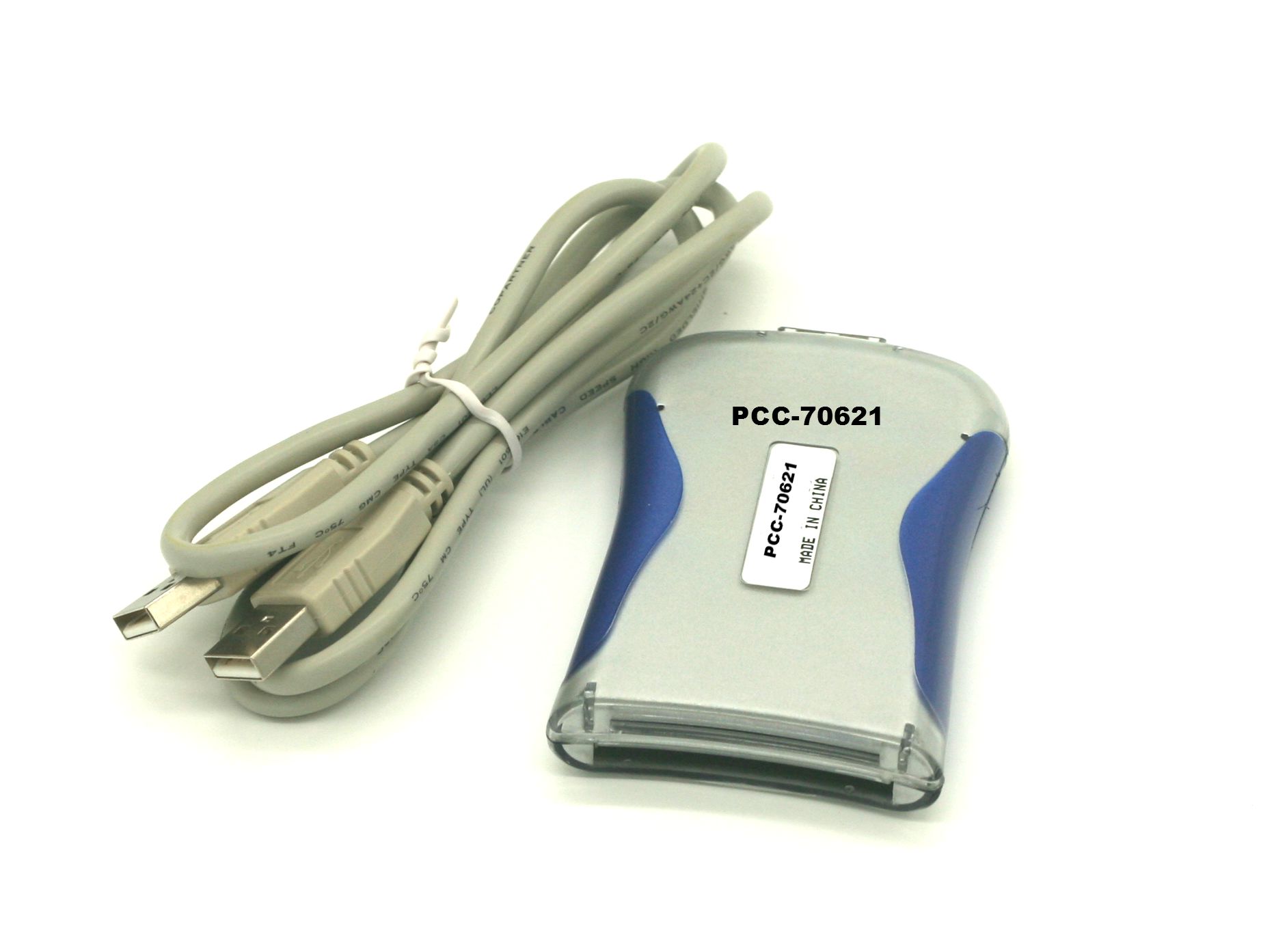 Very Hard to Find SmartMedia Reader SM
For USB Connection.
Also Reads Compact Flash
Card reader/writer offers a simple solution to reading or writing to CompactFlash and SmartMedia cards - simply plug this reader into your computers USB port.
Used for Digital Cameras, MP3 Players or anything else that uses a CompactFlash or SmartMedia Memory cards.
Product Specification:
USB CompactFlash + SmartMedia Card Reader and Writer COMBO
USB Interface (v1.1)
Plug and Play
Hot Swappable
Reads and Writes to CompactFlash Cards
Reads and Writes to SmartMedia Cards
Perfect for Mobile Users
Compatible with Windows 98SE/ME/2000/XP/Windows7/Windows8/Windows10
Works with 32bit OS and 64Bit OS
Compatible with MAC OS 8.6 or later
Great for Digital Cameras, MP3 Players and other CompactFlash/SmartMedia devices
Package says Work up to 1GB. I tested with 4GB Compact Flash Works Perfect.
Update 04/19/2012:Tested it on Windows VISTA Works Great with Microsoft's Default Storage Driver Which Loads Automatically.
Update 10/04/2020: Works Great on Windows 10
Update 03/22/2023: Works on Windows 11
UPC:820799706212