PS2 to USB for PS2 KEYBOARD and PS2 Mouse Gray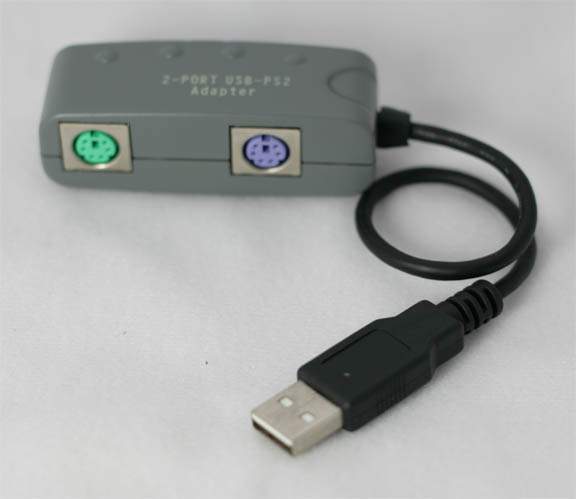 USB Connector: Type A
PS/2 Connector: Keyboard - 6-pin Mini Din.
Compliant with the Standard Specifications of USB 1.1 and USB 1.0.
Support both UHCI and OHCI specifications .
Support USB to PS/2 for Sun Microsystems Platforms.
Support standard PS/2 mouse and Microsoft Intell-Mouse.
Support the keyboard of PS/2 compatible magnetic stripe readers and barcode readers.
Support the PC PS/2 Port of KVM Switch to USB Port (PC or Sun Platforms).
Easy installation with no Software Driver needed.
UPC:820799706662