SVideo Adapter Mini Din 4 Female to RCA-F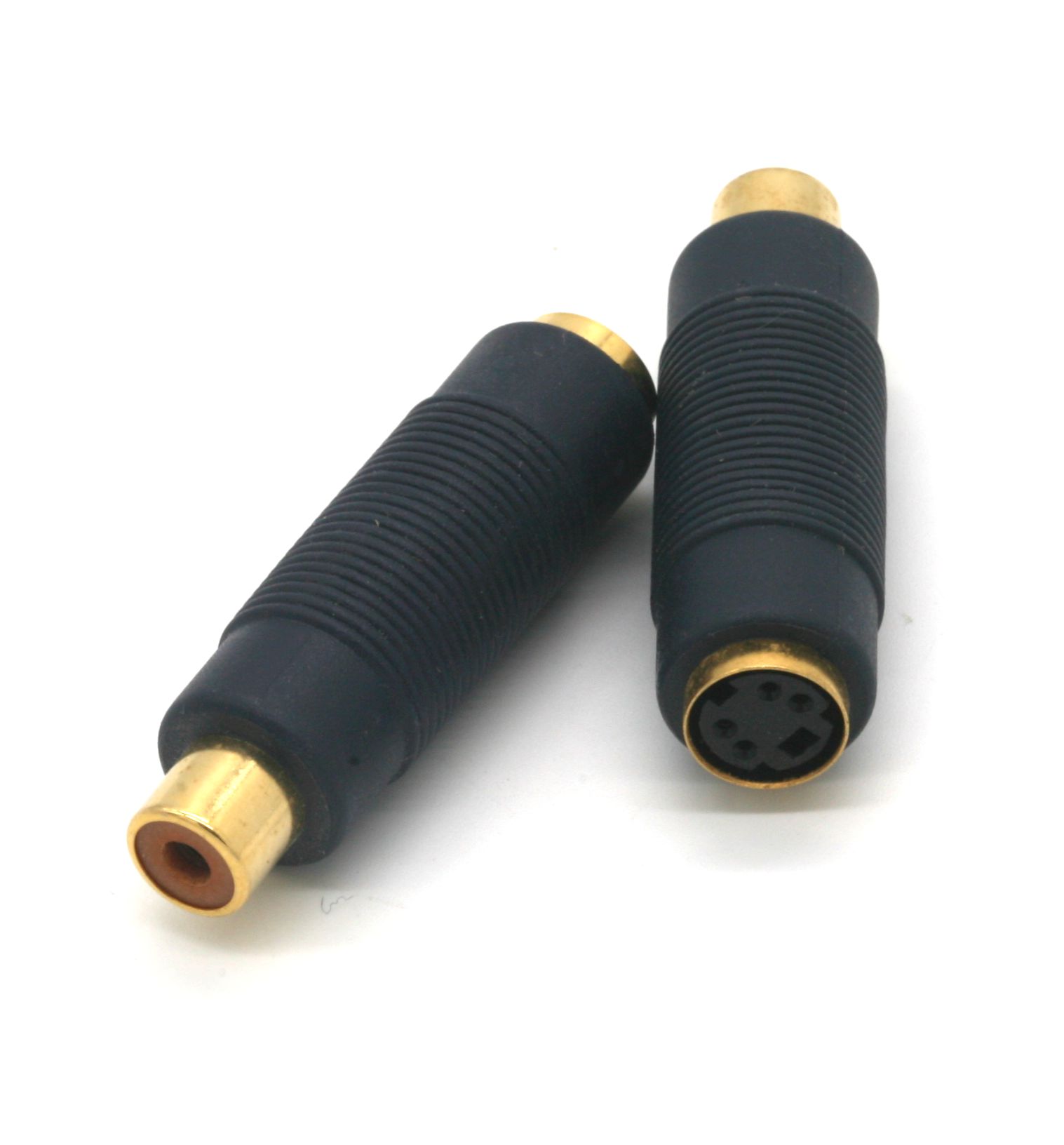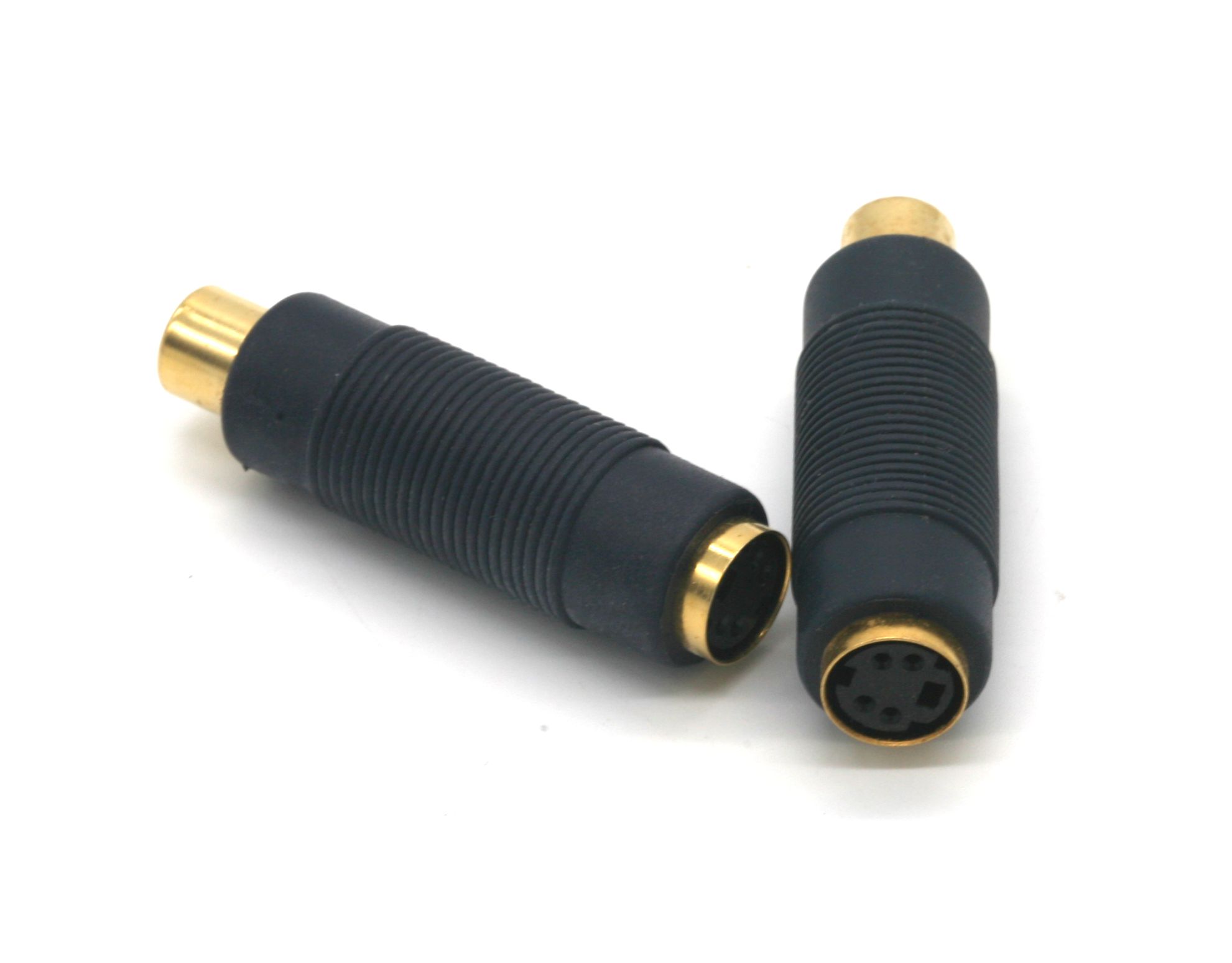 Part # PCC-70714
$5.50
QUANTITY DISCOUNT PRICING
1-9
10-99
100-999
$5.50
$5.25
$5.00
Combines the Luminance and Chrominance.
SVIDEO Mini Din4 Female to RCA Female.
Called a Base Band Converter.
This bidirectional Adapter will convert in either Direction.
RCA to SVIDEO
SVIDEO to RCA
Minor video loss can be expected in the SVIDEO->RCA Conversion.



Svideo Wiring to Dual RCA Wiring.
4 PIN MINI-DIN FEMALE 					RCA-FEMALE
Name            Description                   
GND             Ground (Y)                              Gold Shield
GND             Ground (C)				Gold Shield
Y               Intensity (Luminance)			Gold Hole
C               Color (Chrominance)			Gold Hole

Please Note this uses a Cap-Res combination to accurately combine, The Chrominance and Luminance.
Many Competitors do not use this and the picture becomes unstable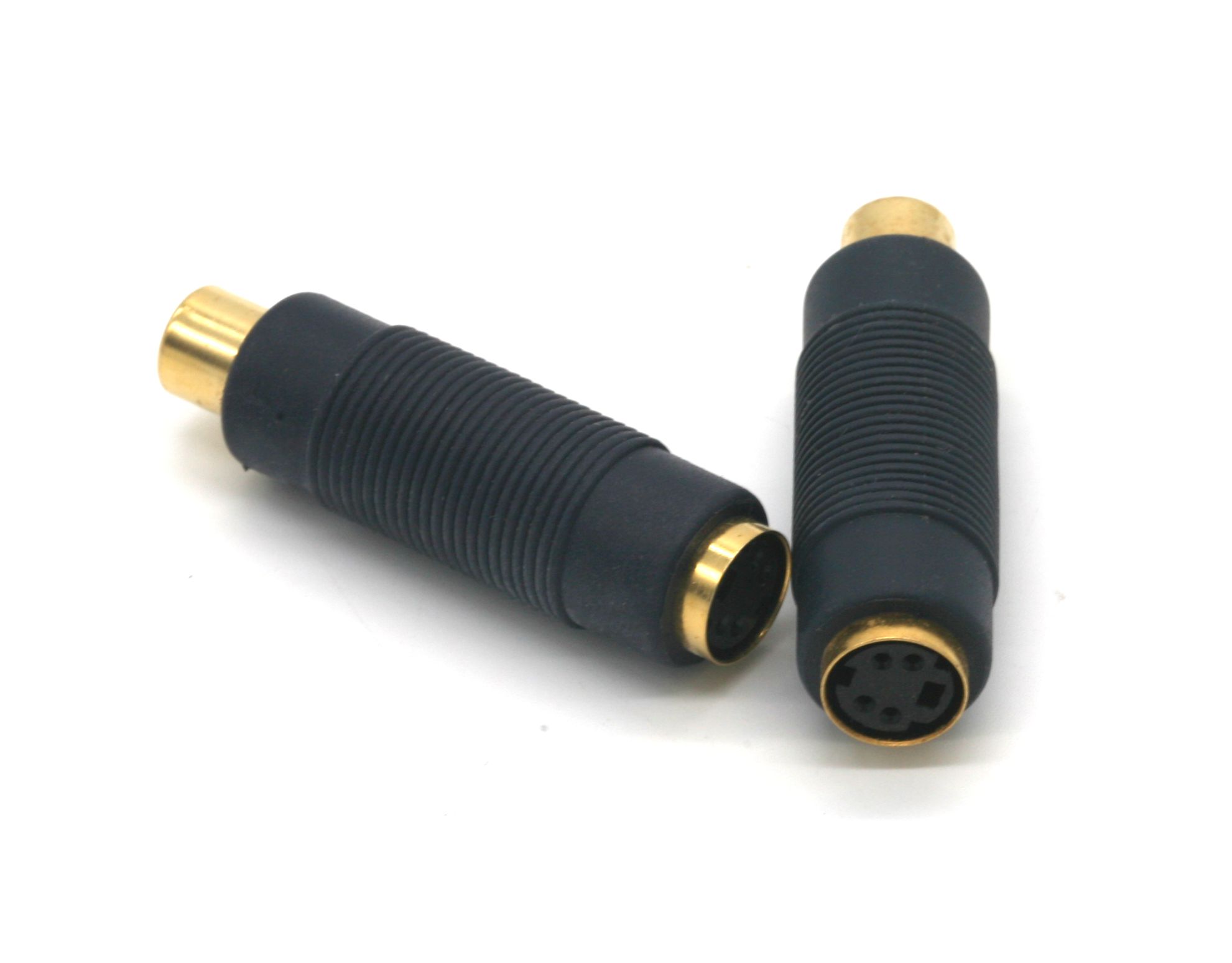 ---