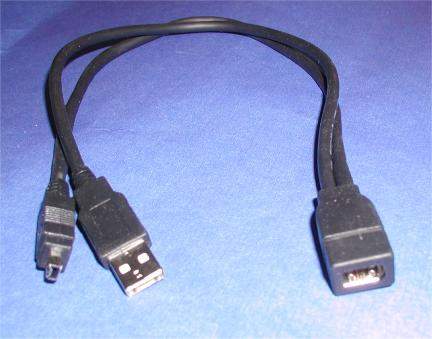 FIREWIRE 1394 ADAPTER
4 PIN Male to 6 PIN Female
USAGE:
Used to connect a Powered Device to a 4 Pin Port on a computer or laptop.
This cable picks up the needed voltage for the device from the USB Cable
Attached to the Harness.

FEATURES:
Up to 400 Mbits/sec High Speed Data transmission.

Quad shielding (S-400 specification) ensures maximum speed with no data loss.

Apple® FireWire® and Sony i.LINK® compatible.

Twisted pair construction for extreme velocity data transfer rates.

Molded strain relief and PVC overmolding to ensure a lifetime of error-free data transmissions.

Outer shield and inner shield (foil and braid) ensures compliance with the latest IEEE 1394 standards, which reduces radio frequency and electro-magnetic interference.