Cisco Compatible USB to Serial RJ45 DB9 Adapter Cable Kit 72-3383-01 Prolific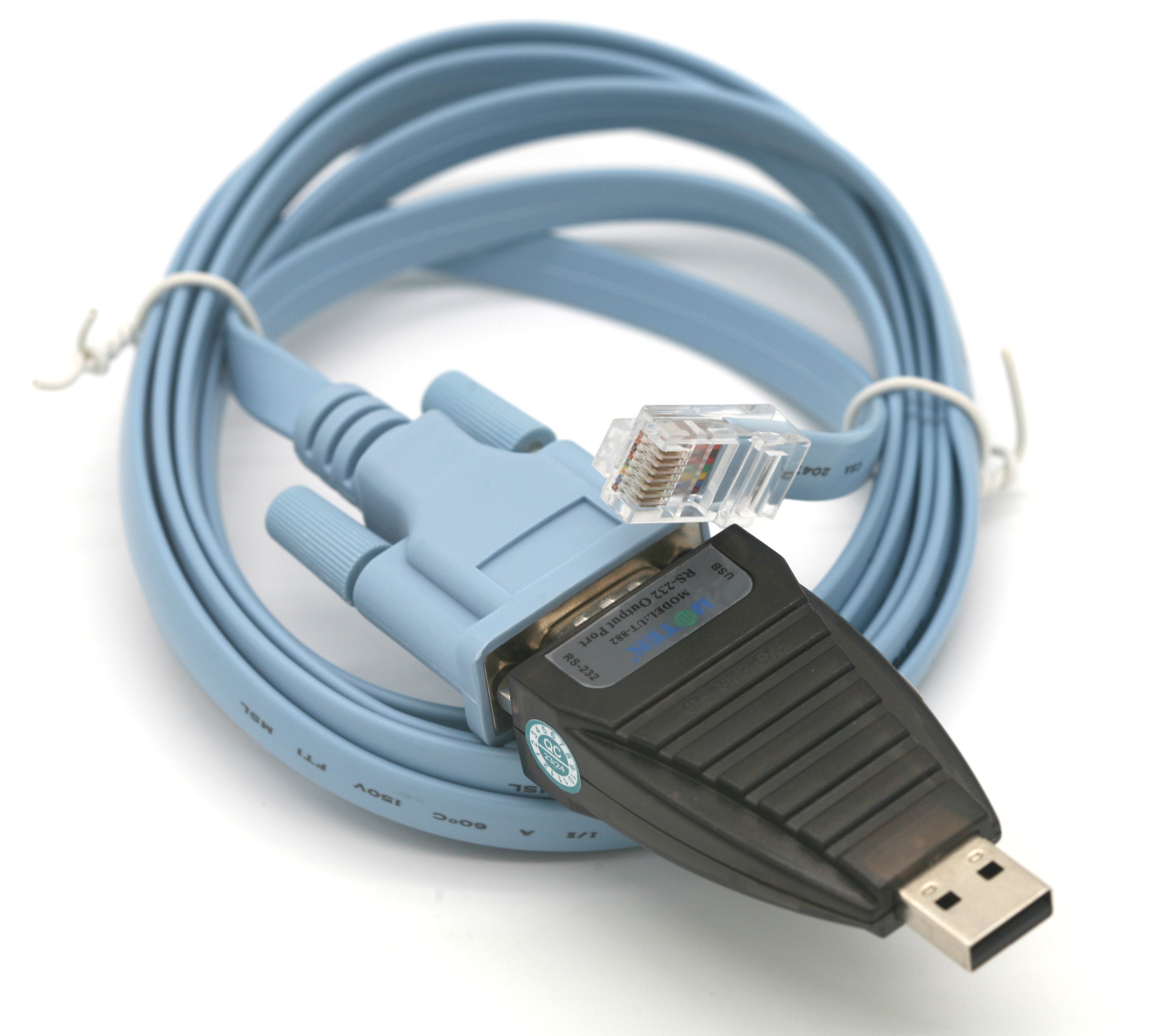 Part # PCC-71014
$19.95
QUANTITY DISCOUNT PRICING
1-9
10-99
100-999
$19.95
$19.00
$17.50
Cisco Compatible USB to Serial Adapter Cable Kit 72-3383-01.
The Cisco USB to Serial Adapter Combo Kit which include includes a standard Cisco console cable part number 72-3383-01, plus a USB to serial adapter with 1FT USB cable, This is a perfect solution for Controlling Cisco Routers Etc for USB Devices.
RJ45 To DB9 Female:
* Connector 1: RJ45 Male
* Connector 2: DB9 Serial Female
* Color: Light Blue Length: 6Ft
* Cisco P/N: Equivalent to Cisco Part Number 72-3383-01
USB To DB9 Male:
* Connector 1: USB Type A Male
* Connector 2: DB9 Serial Male
* Color: Goldx Black and Gold
* Length: 1FT
* Activity Lights: 3
Package Content:
* USB Serial Converter x1
Windows 2000, Windows XP, Windows Vista 32/64-bit, Windows 7, Windows 8, Windows 8.1, Windows 10, Windows 11
Mac OS :MAC OS 8.6 or greater; MAC OS X (10.2 or later)
Linux: All versions Using premium Prolfic Chipset.
Hyperterminal Settings for Windows:
Bits Per Second: 9600
Data Bits: 8
Parity: None
Stop Bit: 1
Flow control: Hardware
Certifications: