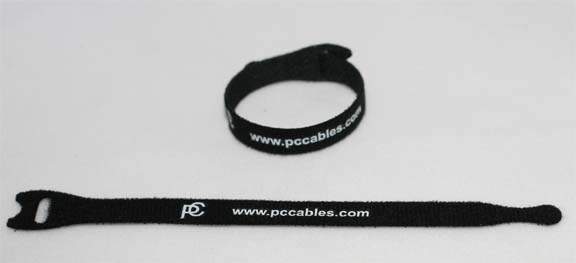 Hook and Tie Cable Straps 25 Pack
Great Buy! 8-inch Black Hook & Loop Cable Management Straps
With our Domain Name on it so you cannot forget where you can purchase more Quality Cables at Discount Prices.
Effectively bring order to the cabling on your audio/video equipment stack, computer desk or in the networking closet. These superior quality nylon ties are easy to use and reuse with their self-attaching, hook and loop design.

8 Inch Length and Large Qty Packs.