USB 3.0 SuperSpeed A-B Cable 6FT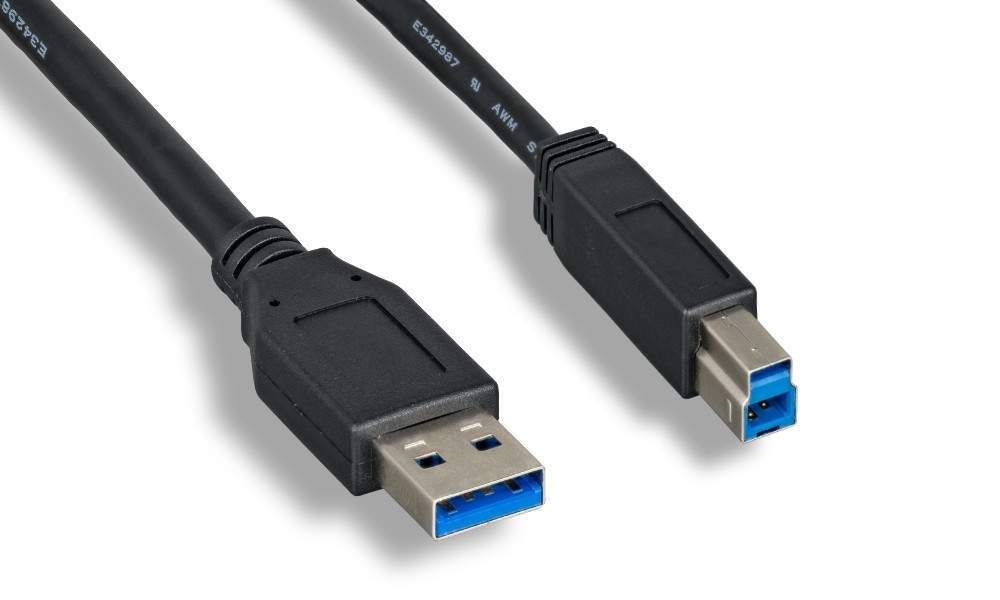 USB 3.0 SuperSpeed Cables will offer the next great leap in data transfer speeds between storage devices and peripherals. The 3.0 specification boasts amazing performance that will allow consumers and businesses to get more done in less time.
SuperSpeed with 5 Gbps data transfer rate and signaling rate offering 10x performance increase over Hi-Speed USB (USB 2.0).
Hot-Syncing
SuperSpeed USB is a Sync-N-Go technology that minimizes user wait-time.
SuperSpeed USB will provide Optimized Power Efficiency. No device polling and lower active and idle power requirements.
SuperSpeed USB is backwards compatible with USB 2.0. Devices interoperate with USB 2.0 platforms. Hosts support USB 2.0 legacy devices.
IMPORTANT Note:
USB 3.0 Cables will not fit into USB 1.1 or 2.0 Ports.
UPC:820799715529