USB 3.0 SuperSpeed Micro-B Cable 1FT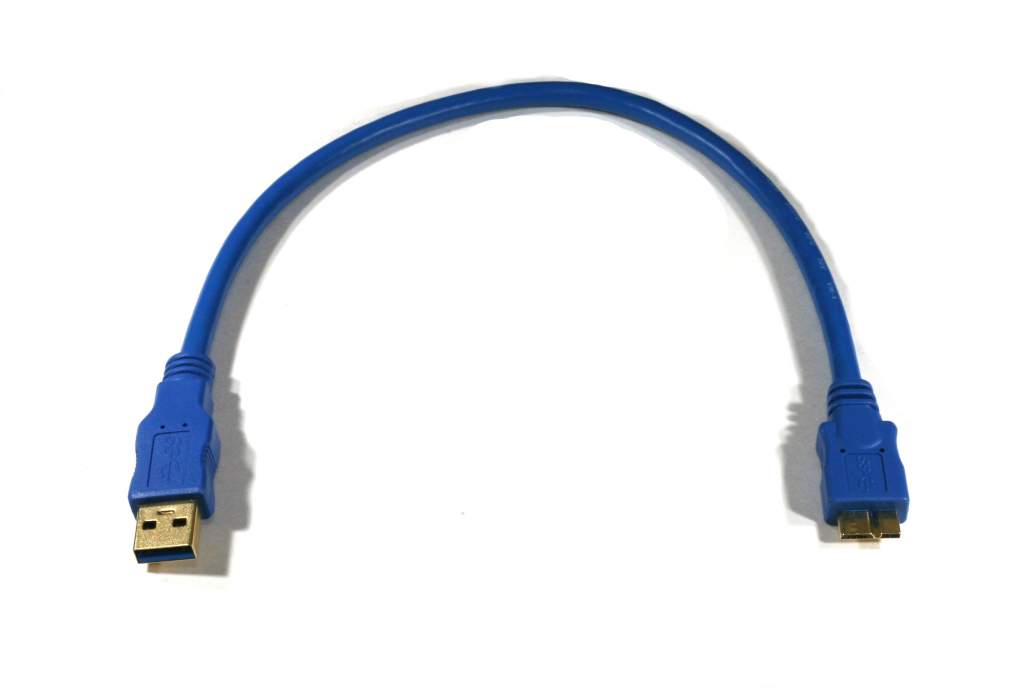 USB 3.0 Micro-B SuperSpeed Connector to USB 3.0 A Connector
Super Short 1 Foot Length
Used to Connect many Super-Speed USB 3.0 Portable Devices to the USB on computers.
Allows Transfer Rated up to 5Gbps with better power efficiency.
This cable has a standard USB 3.0 A Connector on one Side and a Micro-B 3.0 on the Other Cable.
USB 3.0 Mode works great in USB 3.0 Port.
Great Small Cable to Carry for Camera Download onto laptop or other Portable Device.
NOTE: Cable can be plugged into a USB 2.0 A-Port but will only operate then in 2.0 High Speed Mode.
Technical Drawing for Part PCC-71651
UPC:820799716519