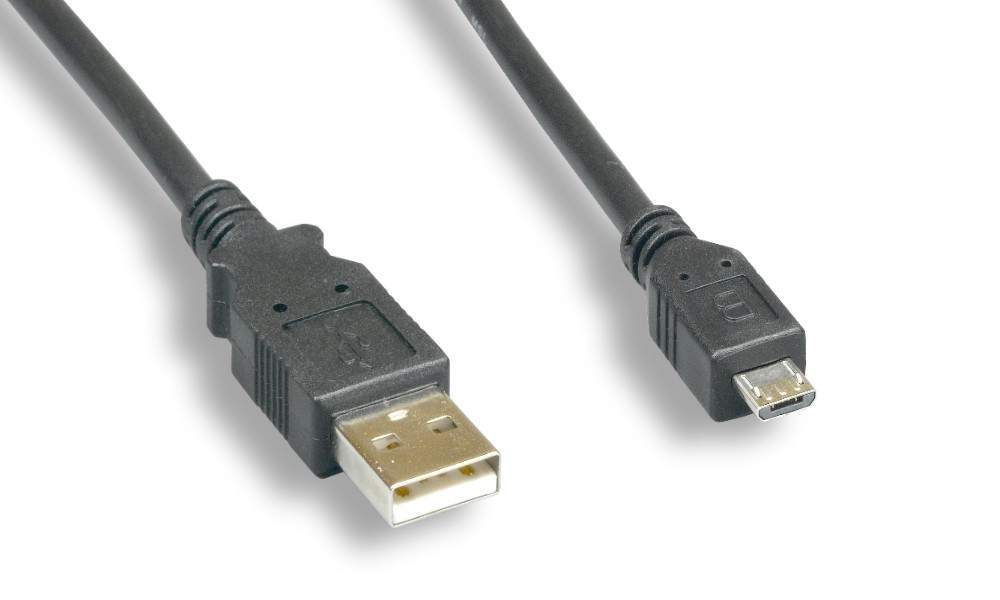 USB 2.0 Micro-B Connector to USB Type A Connector 15 Feet
Premium Cable with 28AWG Data and 24 AWG Power Wires.
Micro USB-B Connector USB Version 2.0
The Connector flat and small connector with 5 contacts.
As the USB Founders have come to call it MICRO-B we will also.
MICRO-B 5-Wire Connector but the connector is wider.
Additional information can be found here.
USB.ORG PDF File
USB Type-A Male Connector

USB Micro-B Connector(Drawing Copyright PCCABLES.COM INC)
Additional Lengths.
1 Foot = Part 80516
3 Feet = Part 80518
6 Feet = Part 80517
10 Feet = Part 80519
15 Feet = Part 80520