Active HDMI Extender Repeater up to 100Ft Booster Premium Chipset Maxim 3815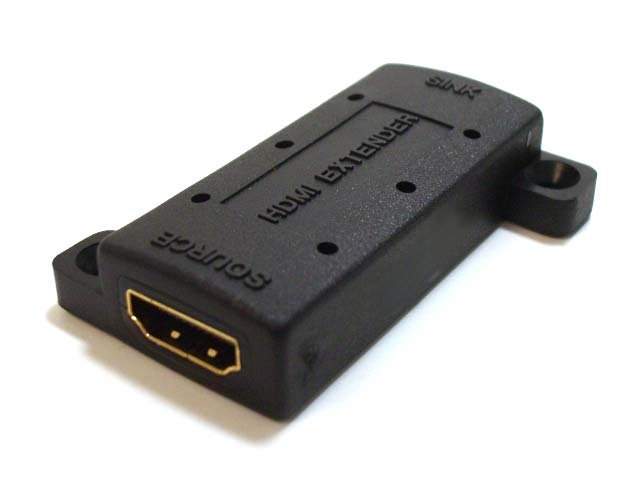 HDMI Active Repeater Booster
PREMIUM MAXIM 3815 CHIPSET
EQUALIZING ADAPTER for HDMI Cables.
Allows Extended a Length of HDMI Cable upto 100ft ~ 45 Meters.
Uses the Power on the HDMI Bus to Enhance and Repeat the Signal.
Compatible with DTV Resolutions 480i, 480p, 720p, 1080i, and 1080p
Best Low Cost Solution to the Extra Long Cable Length Problem.
Female-Female Adapter Incorporating the Integrated Circuit 3815
This HDMI extender can extend HDMI signal up to 100ft.
Compliant with HDMI 1.3b.
Support resolution up to 1080p.
Support 225MHz / 2.25Gbps per channel (6.75Gbps all channel) bandwidth.
Support 12bit per channel (36bit all channel) deep color.
HDCP pass-through.
Support uncompressed audio such as LPCM.
Support compressed audio such as DTS Digital, Dolby Digital.
Maximum Data Length :
Repeater + 30AWG HDMI cable: the maximum length is 30 meter
Repeater + 28AWG HDMI cable: the maximum length is 35 meter
Repeater + 26AWG HDMI cable: the maximum length is 40 meter
Repeater + 24AWG HDMI cable: the maximum length is 45 meter
Connector A : HDMI Female
Connector B : HDMI Female
Type : HDMI Extender
Color : Black Color
UPC:820799811269