ATI All in Wonder MiniDin8 to 3 Head Video-Audio Cable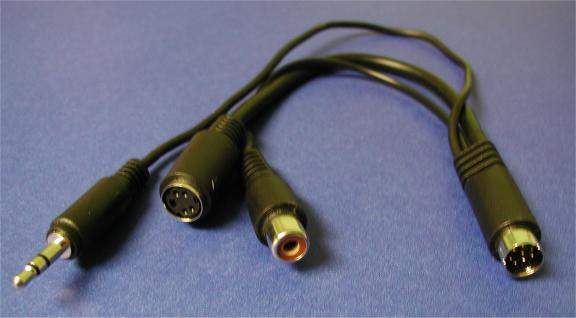 Male 8-pin connector connects to All-in-Wonder card.
This adapter is compatible with ATI All-in-Wonder 3 Head Output Cable S-Video, Composite and Audio (ATI Part Number 6110004801)
Sometimes called Video Graphic Card to S-Video Recorder Cable.
Connector on Video Card 8Pin MiniDin
Additional connectors:
1. Male stereo audio plug.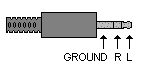 2. Female Composite Video RCA connector.

3. Female S-Video 4 pin mini DIN connector.

ATI Cards Tested with Cable
ALL IN WONDER 128
ALL IN WONDER 128 PRO
ALL IN WONDER RAGE I AND II/II+
UPC:820799707182