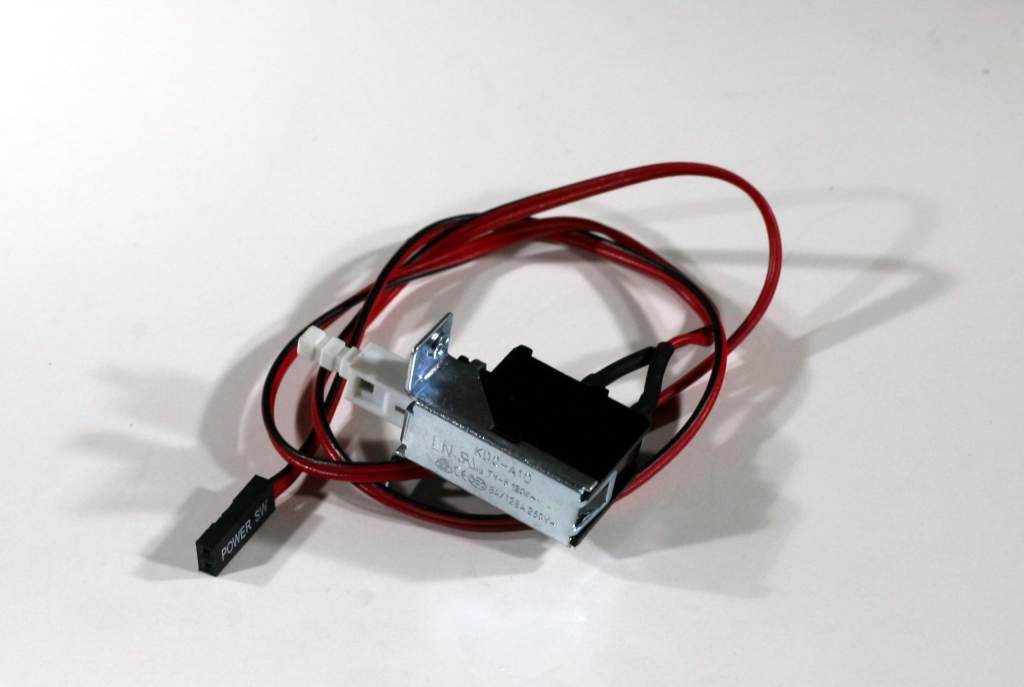 Momentary push button switch for ATX cases. Wire rated for 5 volt or 12 volt usage.
This switch turns on and off the actual Power to the system.
But can also be used for reset.
Used on ATX format systems
Has 24 inch Leader to
POWER SW
2-Pin connector.
UL, CSA, DVE Approved.