Apple iPod USB Data Cable 3FT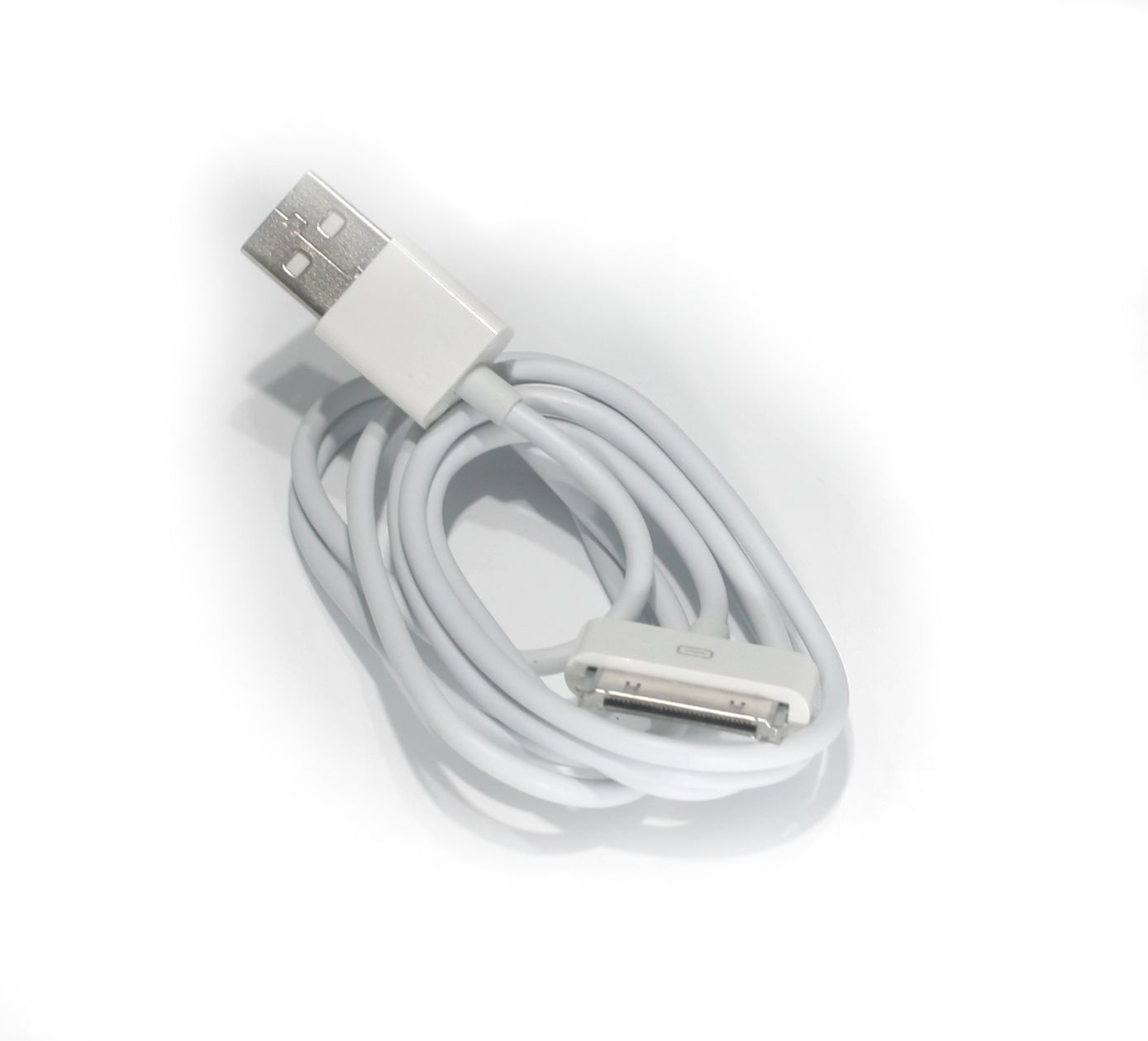 Apple Ipod USB Data Cable Generic Version
Premium quality USB Data Cable 3ft Long Used to Send Data and Charge Virtually Every Ipod Made.
Compatible with Apple I-phone, iPods with dock connector only including iPod 3th Generation, iPod 4th Generation, iPod Photo, iPod nano, iPod (video), iPod Touch, iPod Classic and iPod mini.

USB cable also has charging capability, in addition to HotSync.

Cord Length: 36 inches

Color: White

Weight: 2.0 oz.
Features:
Synchronize/Transfer Music Files
High Speed Transfer Rate
Ideal for Travel
Compliant with USB 1.1 and 2.0 ports

Compatibility:
iPod 3G & 4G Cable
iPod Mini Cable
iPod iPhoto Cable
iPod Nano Cable
iTouch Cable
Generic Models that are Similar.
WE11748DATAPLIPOD-01

APPLE® Mp3 :
IPOD Classic (USB)


IPOD TOUCH


IPOD+Video (USB)


IPOD-NANO G1


IPOD-NANO G2


IPOD-NANO G3


IPOD-NANO G4


IPOD-NANO G5


APPLE® Phone :
IPHONE


IPHONE 3G


IPHONE 3GS


IPHONE 4


IPHONE 4S


UPC:820799883116