BFG Tech 9pin Video-In Video-Out VIVO to Component Composite S-Video Adapter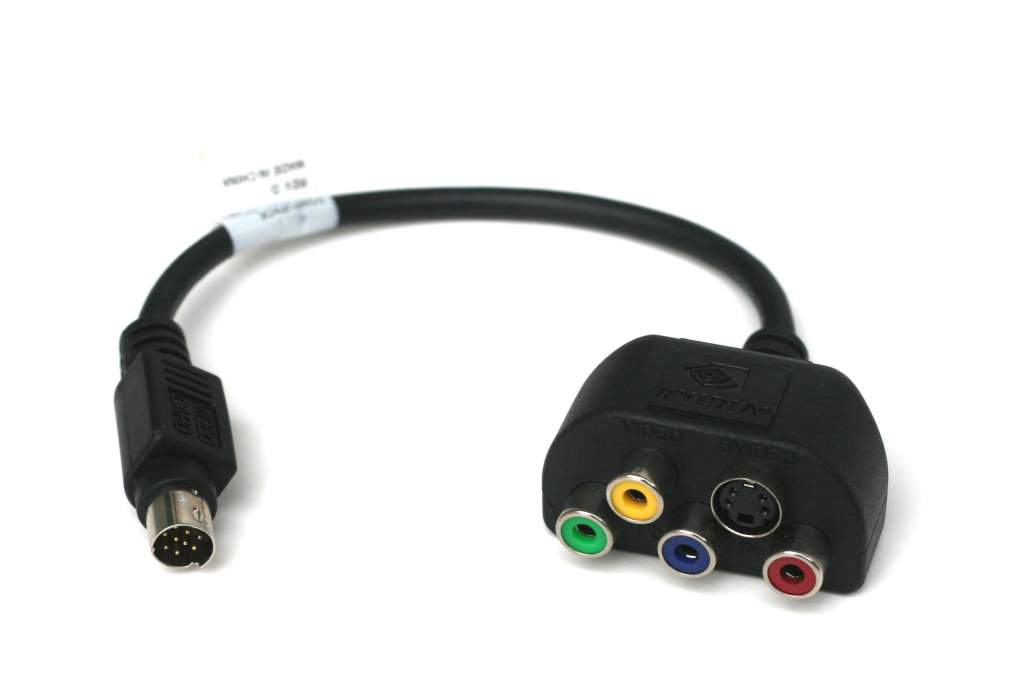 BFG Tech 9 Pin ViVo Adapter Cable
BFG Part No 5511A001-001-LF
Used to connect Component, Composite or SVideo Signals to the 9 Pin Vivo Port on the Video Card.
For PC's video cards with a 9-pin Video-In/Video-Out VIVO connector.
Connect them to your HDTV. This adapter converts the 9-pin VIVO connector to Component (Y/Pb/Pr) out, Composite video out, or S-Video out.
General Features:
6-inch cable length
9-pin VIVO connector
Component (Y/Pb/Pr), Composite, S-Video out
Converts 9-pin VIVO connections from video cards to Component, Composite, or S-Video connections
Perfect for connecting your HDTV to your PC
Additional Information.
VIVO Port 9 Pin
UPC:820799018792