CAB-232FC-10 LFH DB60-M DB25-F 10FT CISCO Cable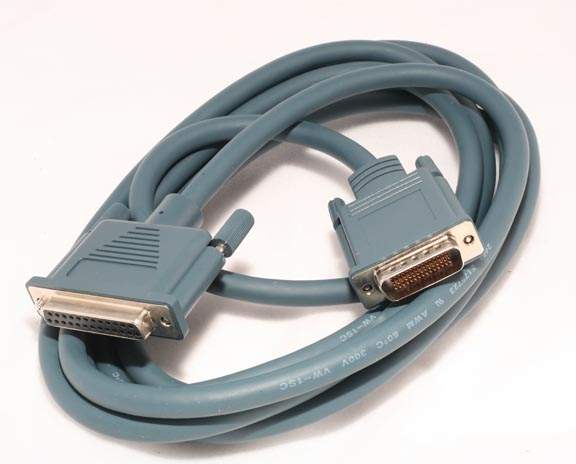 Premium Cisco Router Cable LFH60-Male to DB25-Female.
The CAB-232FC (part number 72-0794-01) is used in the following systems: The Cisco 7000 family, Cisco 3600 series, Cisco 2500 series, Cisco 1600 series, Cisco access servers, and AccessPro PC cards. This cable has a male LFH-60 connector on the Cisco end and a female DB-25 connector on the network end.
Features: 10 foot length High quality cable compatible with DB25-Female LifeTime warranty CISCO Cross Ref Table:
72-0794-01, 72079401, 720794-01, 746320010618,
cab232fc, CAB-232FC
UPC:820799710312