COVID-19 - PCCables.com is open for Business.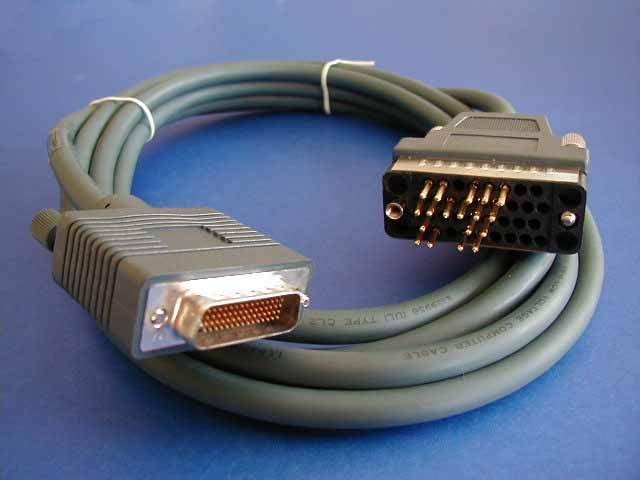 Router Cable
Primarly Used for CISCO Routers
LFH (Molex) 60 Male
V.35 Male
10 Feet Long Approx 3 Meters
Professional Grade Cable at a Discount off CISCO's Price
The following illustration shows a Generic Version of Serial cable CAB-V35MT= (part number 72-0791-01)
Which is used in the following systems: the Cisco 7000 family, Cisco 4000 series,
Cisco 3600 series, Cisco 2500 series, Cisco 1600 series, Cisco access servers, and AccessPro PC cards.
This cable has a male DB-60 connector on the Cisco end and a male Winchester connector on the network end.