CF Hard DRIVE 1.8 INCH to 40 PIN ATA IDE Adapter Compact Flash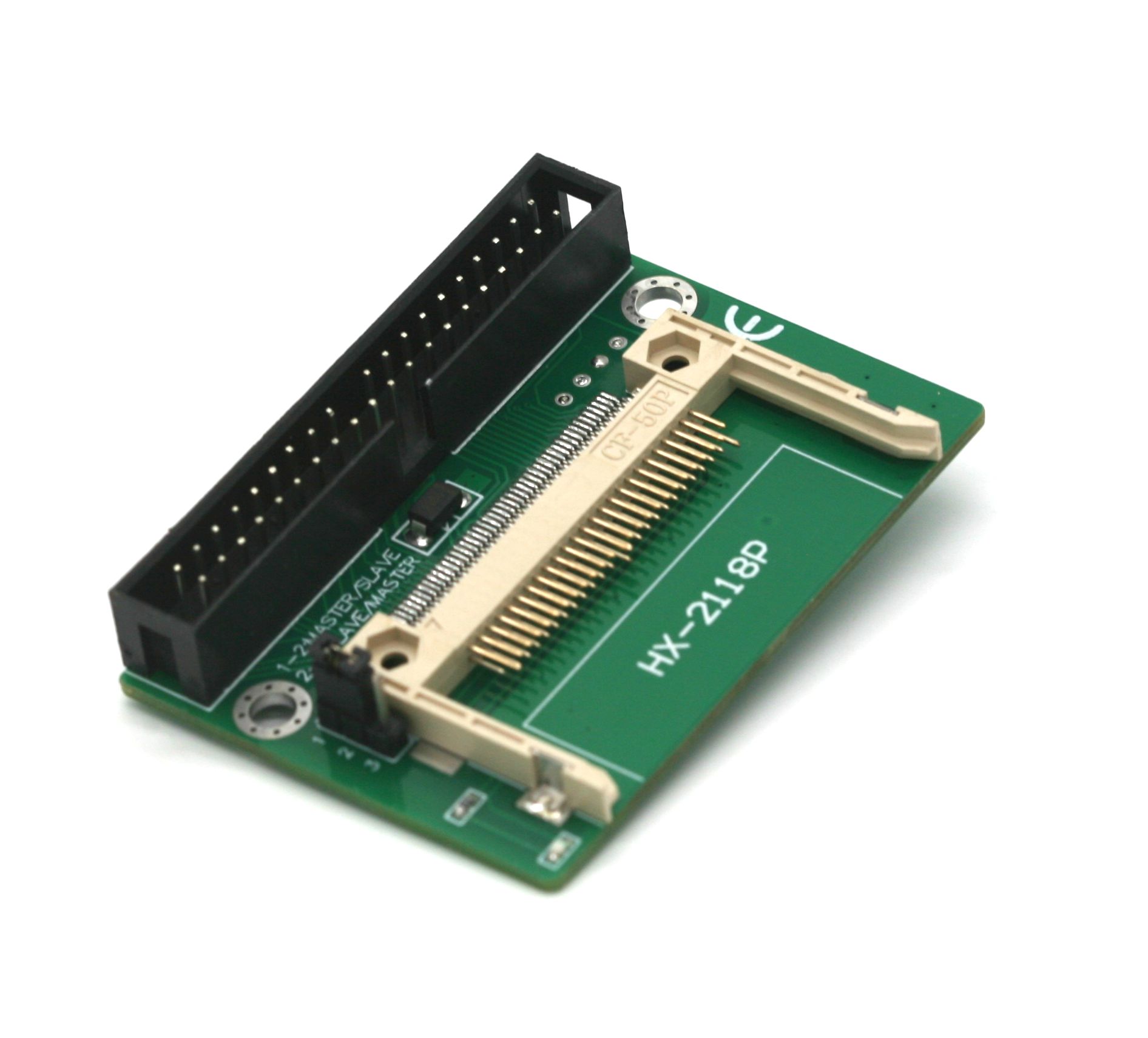 Converter for 1.8-in Hard Drive CF II 1.8 HDD
This Uses CF Type Interface with Pins.

Compact Flash to IDE Converter.
Side 1: CF Interface to Drive
Side 2: IDE 40 Pin with Power
PLEASE NOTE: This is a Very Fragile Unit and should be used delicately.
As the Surface mount CF Adapter can be easily broken from the Surface.
Anyone using this more than once should Hot-Glue the Connector to the Board.
No Refunds or Credit Will be given for anyone breaking this connectors solder joints.
03-28-2011 Update: We have redesigned the cf Pin-Connector to make it more Sturdy on the Board.
06-01-2016 Update: Added Activity LED's to Board.
Some Example Drivers.
I believe these all to be 5mm Drive
Example Hard Drive Models:
Toshiba 20GB MK2004GAL
Toshiba 20GB MK2006GAL
Toshiba 30GB MK3006GAL
Toshiba 40GB MK4006GAH
Toshiba 60GB MK6006GAH
Toshiba 80GB MK8009GAH
Hitachi 30gb Travelstar C4K60
Example Devices:
Apple IPOD
Sony Vaio VGN-TX Series
UPC:820799005108