Nikon UC-E6 USB Cable 25604 Compatible D6S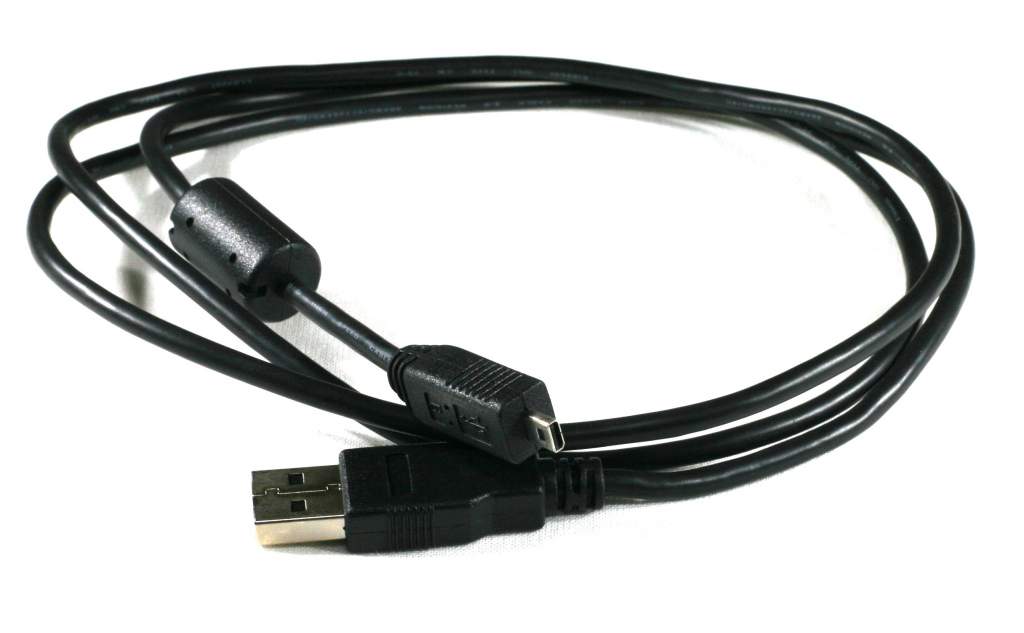 Nikon Compatible Cable UC-E6
This is a Excellent Copy of the Original Cable Made by Nikon.
We design it here in the USA with a Couple of Improvements to make it last Longer.
Also we offer a Lifetime Warranty on it so Even if your Dog Chews it in Half we will replace it for you.
Our Cable has our PC Logo on the 8pin Connector.
Technical Specs.
Length: 5ft.
Single Ferrite.
Premium Molded Cable.
Any Camera for Nikon that Uses the UC-E6 Cable.
Nikon : 25604, E6, UC-E6
GTIN 04960759121974
Designed and Built by PCCABLES.COM INC. Building Cables Since 1996.
Premium Quality Cable we think better than OEM.
---
A Little Information of the Great Company Nikon:
Nikon manufactures a broad range of products from step-and-repeat semiconductor-manufacturing equipment, cameras, electronic imaging equipment, eyeglasses, binoculars to microscopes, surveying instruments and cables. These products have been manufactured with Nikon's accumulated and advanced technologies, and have gained worldwide customer recognition.
UPC:04960759121974
NIKON® Camera :
1 V1


CoolPix 2100


CoolPix 2200


CoolPix 3100


CoolPix 3200


CoolPix 3700


CoolPix 4100


CoolPix 4200


CoolPix 4600


CoolPix 4800


CoolPix 5200


CoolPix 5600


CoolPix 5900


CoolPix 7600


CoolPix 7900


CoolPix 8400


CoolPix 8800


CoolPix AW100


CoolPix D3200


CoolPix D3300


CoolPix D5100


CoolPix D5200


CoolPix D5300


CoolPix D7100


CoolPix E5700


CoolPix L1


CoolPix L10


CoolPix L100


CoolPix L101


CoolPix L105


CoolPix L11


CoolPix L110


CoolPix L12


CoolPix L120


CoolPix L14


CoolPix L15


CoolPix L16


CoolPix L18


CoolPix L19


CoolPix L2


CoolPix L20


CoolPix L21


CoolPix L22


CoolPix L23


CoolPix L24


CoolPix L3


CoolPix L310


CoolPix L320


CoolPix L330


CoolPix L340


CoolPix L4


CoolPix L5


CoolPix L6


CoolPix L610


CoolPix L620


CoolPix P1


CoolPix P100


CoolPix P2


CoolPix P3


CoolPix P330


CoolPix P4


CoolPix P50


CoolPix P500


CoolPix P5000


CoolPix P510


CoolPix P5100


CoolPix P520


Coolpix P530


CoolPix P60


CoolPix P6000


CoolPix P7000


CoolPix P7100


CoolPix P7700


CoolPix P80


CoolPix P90


CoolPix S10


CoolPix S1000pj


CoolPix S1200pj


CoolPix S2


CoolPix S200


CoolPix S2000


CoolPix S203


CoolPix S205


CoolPix S210


CoolPix S220


CoolPix S230


CoolPix S2700


CoolPix S2750


CoolPix S3000


CoolPix S3100


CoolPix S3200


CoolPix S3300


CoolPix S3400


CoolPix S3500


CoolPix S3600


CoolPix S4


CoolPix S4000


CoolPix S4100


CoolPix S4200


CoolPix S4300


CoolPix S500


CoolPix S510


CoolPix S5100


CoolPix S520


CoolPix S5200


CoolPix S560


CoolPix S570


CoolPix S600


CoolPix S6000


CoolPix S6100


CoolPix S6150


CoolPix S620


CoolPix S6200


CoolPix S630


CoolPix S6300


CoolPix S640


CoolPix S6400


CoolPix S6500


CoolPix S6600


CoolPix S6700


CoolPix S70


CoolPix S710


CoolPix S80


CoolPix S8000


CoolPix S800c


CoolPix S8100


CoolPix S8200


CoolPix S9


CoolPix S9050


CoolPix S9100


CoolPix S9200


CoolPix S9300


CoolPix S9400


CoolPix S9500


CoolPix SQ


D3200


D3300


D5000


D5100


D5200


D5300


D5500


D7100


D7200


D750


Df


EH-67


UC-E6