DB9-F Prototype Connector Screw Down Adapter Terminal Board 9 Pins Female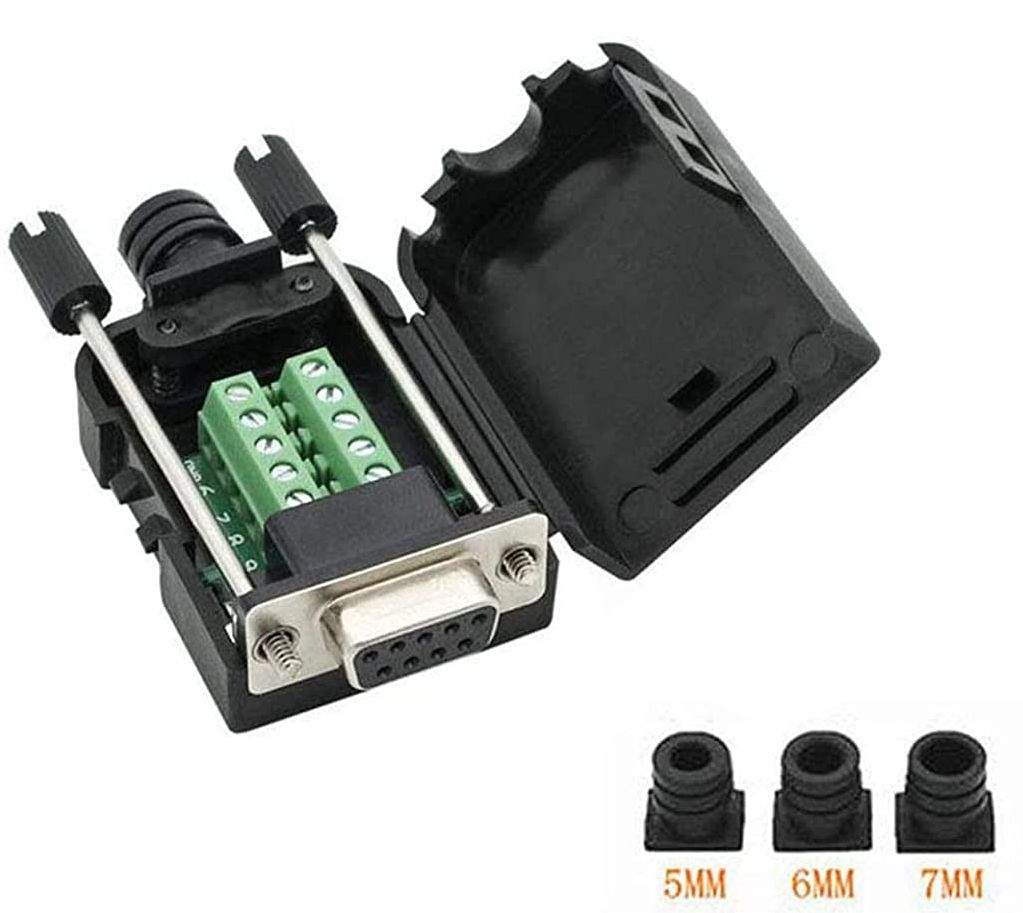 D-SUB DB9 Female 9Pin Black Cover Screw Type Breakout Terminals Connector Tool This Prototype Box is great for making Custom Interface cables to Older Serial Devices. The DB9 Usually plugs right in to the Computer and you can Use whatever Kind of Cable and Connector on the End.
Used to make up almost any Cable that you would like a DB9-Female Connector on.
Easy top build a Cable no Soldering Needed.
UPC:820799717119