USB 2.0 Dual Port on Bracket 8 Inch for Motherboards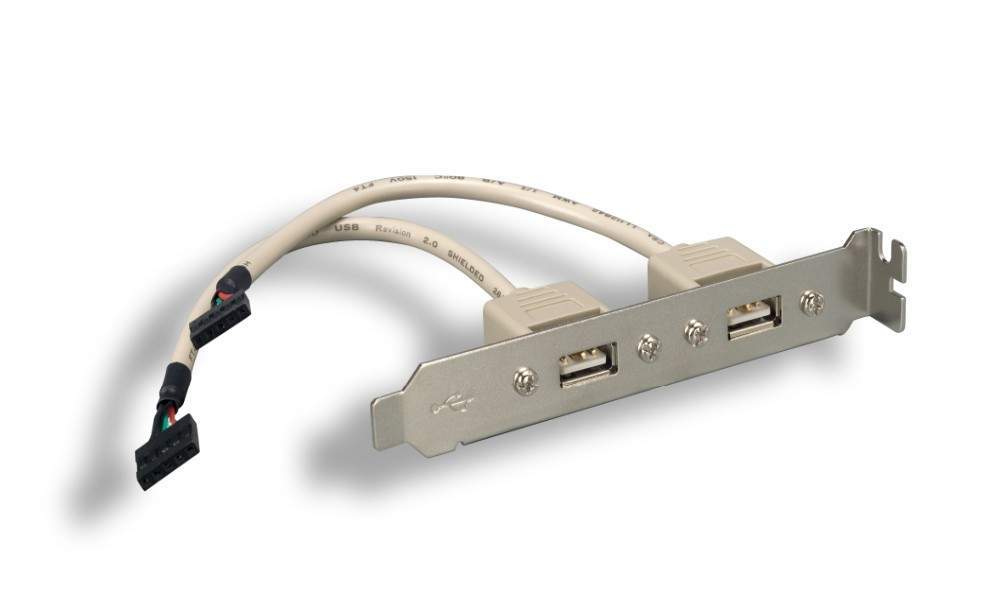 Dual Port USB (Universal Serial Bus) Cables and Backplate from motherboard to back of case. Allowing External connection of USB 2 (two) TYPE A connectors. Two sets of 5 pin row connectors to connect to main board.
Fits Easily on Standard 2x5 Main Board Connector.
Can also be Used on 1x4 Main Boards and 1x10 Main Board Connectors.

Cable Pin Out
Pin	Color	What is Does
1	Red	+5 Volt
2	White	Port 0 Data-
3	Green 	Port 0 Data+
4	Black	Ground
5	Black	Ground

1	Red	+5 Volt
2	White	Port 1 Data-
3	Green 	Port 1 Data+
4	Black	Ground
5	Black	Ground

Technical Drawing for Part PCC-70501
UPC:820799705015