Argus Mustek Camera Cable Mini-B D1 6ft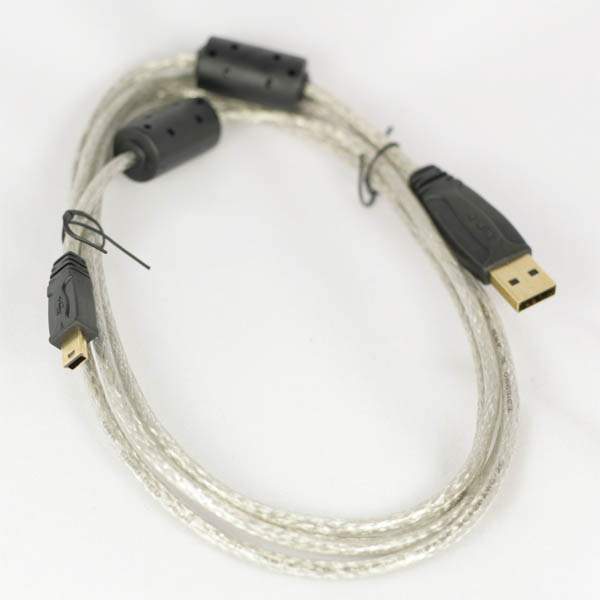 6 FT USB Mini Camera Cable
New Silver Color Cable with Small Dual Ferrites.
Very Nice Quality. RoHS Compliant Material.
This professional Grade Cable Uses 2.0 Certified wire.
This connector design follows USB 2.0 Paper on Mini-B Connectors.
Used on 100's of Cameras.
See New Camera Cable Model Cross Reference on Left
Used also on alot of Small Perpherials, MP3 Players, PDA's Etc..
Also all 5 - Contacts are in one row along the Bottom
4 of the 5 are connected according to USB 2.0
Connector Dim are 5/16" x 1/8"


UPC:820799735189
ARGUS® Camera :
BEAN SPROUT


DC-3200


DC1512


DC1600


DC2200


DC2700


DC3500


DC3510


DC3550


BENQ® Camera :
DC1300


MUSTEK® Camera :
DV2000


DV3000


DV3032


DV3500


DV4000


DV5000


DV5200


DV526L


DV5300SE


DV5500


DV5600


DV5700


DV8200


DV9300


G-Smart 300


G-Smart 350


G-Smart D30


G-Smart D35


G-Smart D50


G-Smart D55


G-Smart LCD


G-Smart LCD2


G-Smart LCD3


G-Smart Mini


G-Smart Mini 2


G-Smart Mini 3


MDC1500


MDC3000


MDC3500


MDC4000


MDC5000


MDC5000z


MDC5500z


MDC6500z


MDC800


SoccerCam


VDC100


VDC200


VDC210


VDC300