COVID-19 - PCCables.com is open for Business.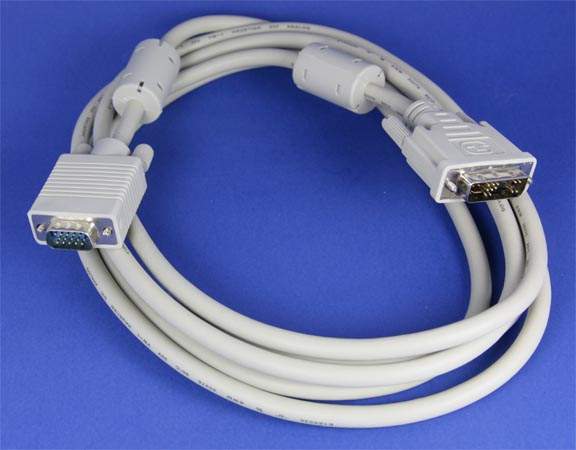 10 FT DVI-A to HDDB15-M Cable
This Cable is Designed for connecting a MultiUse Card or Display.
So the cable can be used in either direction.
A DVI-I Compatible Card connected to a SVGA Monitor.
Or
A SVGA Card to a Display that will accept DVI Analog Signals.