DVI Splitter Cable DVI-D Male to 2 Female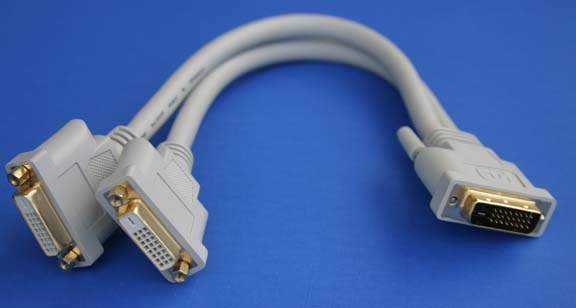 DVI SPLITTER CABLE.
DVI-M TO DVI-F + DVI-F
Used to split a DVI Signal to two monitors.
DVI Video Splitter Cable 1M/2F
Our DVI Y cable provides a fast and easy way to simultaneously connect 2 monitors to a 1 computer.
This shielded cable feature gold plated contacts to provide crystal clear video transmissions.
With support for high-resolution DVI Images.
Not Suggested for Long Cable Runs as the Signal is Divided in Half.
Similiar to CablesUnlimited Part C250-3788
But at a PCCABLES.COM Price.
Certifications:

UPC:820799811041