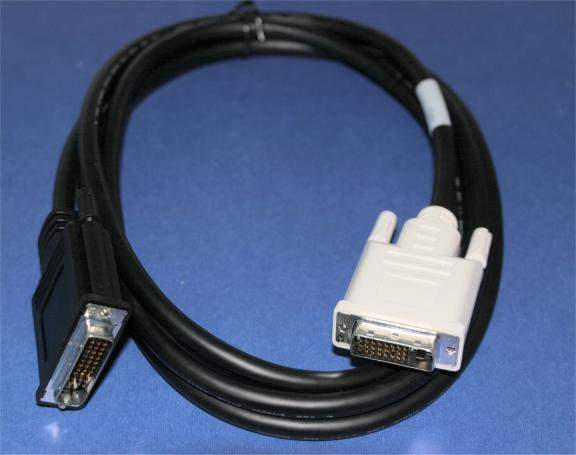 10 FT DVI-D to P&D Connector (EVC) Cable
This Cable is Designed for connecting a DVI Card or to a Projector or High End Flat Panel Display.
P&D Connector Male to DVI-D Connector Male.
10 Feet of Premium Digital Cable.
P&D Connector is used mostly on Projectors.

Connector as shown on Monitor or Projector.

Notice the 30 Pins