Dock Port Extension Cable 1M 3FT 30Pin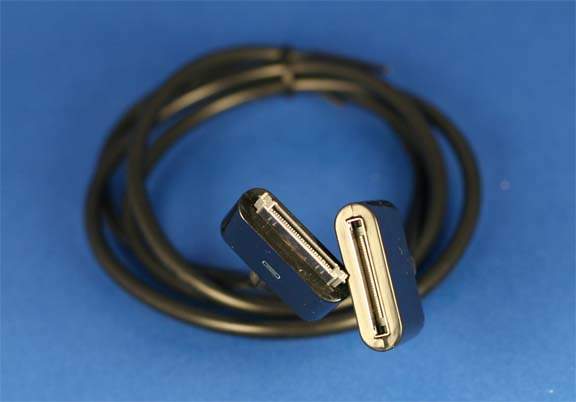 Apple Dock Port Extension Cable Male Female 30 Pin 1 Meter
1 Meter (40 Inches) Long Extends the Apple Dock Port Connection. Has a Male and Female 30Pin Dock Port Connector on each End. The Dock Extender Cable allows you to dock your iPod or iPhone from a distance or while in a case.
Small diameter flexible cable provides connection pathways for power audio output USB data sync play controls accessory power and composite video.
It does not support S-video output or input for recording audio. Compatible with iPhone iPod (touch classic video) & iPod nano (2nd & 3rd Gen).
Features:100% brand new & high quality 30 inner pin cords inside, include audio, video, sync, charger pin.
Specially design for iPhone iPod (with dock adapter).
UPC:820799883199