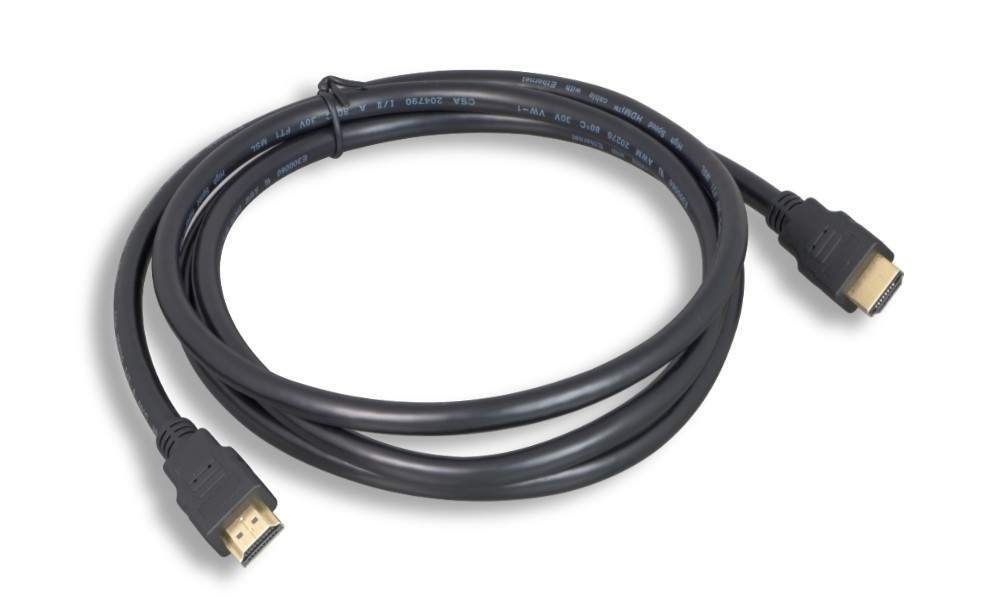 6ft Long HDMI-HDMI Cable Premium Black
Premium Quality 6 Foot Cable.
HDMI Certified to run in all resolution including 1080p, 4k, 8k
Gold Plated HDMI Connectors Contracts.
Latest HDMI Compliance
CL2 Rated.
HEC Compliant.
Quality UL Rated Cable.
We only make 1 Cable a Premium Black Cable that tests to all specifications.
Including HDMI Ethernet.
3D Mode
4K Resolution
Please note these will work at any Current Speed Rating that the market Currently makes Displays for.
We offer a FULL MONEY BACK GUARANTEE on these as we have sold 10000's of these and we are constantly Improving the design.
To operate in Faster and Faster Modes.