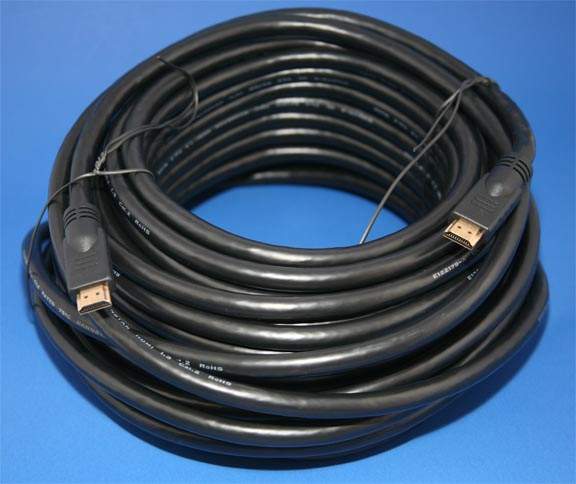 HDMI 65 Ft Cable HEC.
Hdmi Cable designed for computer and all HDTV Applications.
Such as: cable box, satellite box, DVD player, HD-TV's, Projectors, or any other device that has an HDMI female port.

Length: 65
Wire Gauge: 24 AWG


Supports the following HDTV resolutions: 720i, 720p, 1080i, 1080p, 1200p, 1600p, 2160p


Supports all PC Resolutions Supported by HDMI

Standard 19pin connection, HDMI-Male to HDMI-Male



Double shielding for maximum video performance and prevents signal loss & screen ghosting.


HDMI 1.2 Compliant
HDMI 1.3 Compliant
HDMI 1.4 Compliant
HDMI HEC Compliant
UL / CSA listed


PVC jacket, molded ends, Inner hood soldered 360 degrees to the connector for complete end to end shielding.


Certified for compatibility with Sony PlayStation 3, Dolby TrueHD, DTS-HD Master Audio, Blue-Ray HD DVD, and HD-DVD


24K Gold-plated connecting pins AND ground connections to ensure excellent connectivity.


Supports distances of up to 65ft without any signal loss.




---
Certifications: