COVID-19 - PCCables.com is open for Business.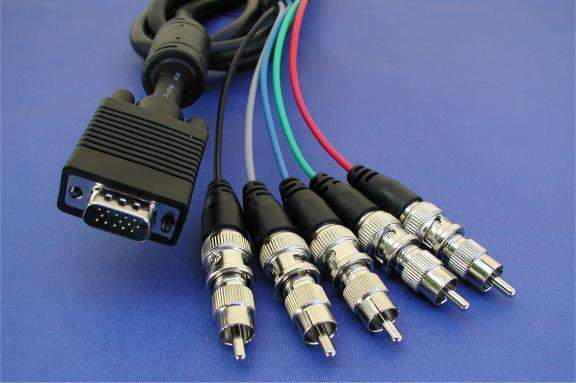 HDDB15 Breakout cable
Used to take the Seperate color Signals off the HDDB15 Connector.
Includes Signals for Red, Green, Blue, Horizontal and Vertical Sync.
Premium Quality with Ferrites Cores
5 Individual Sheilded coax cables.
Incased in another Sheilded Molded Cable.
Follows UL2919 Specifications.
Uses a Combination of VGA to BNC cable and BNC-F to RCA-M adapters