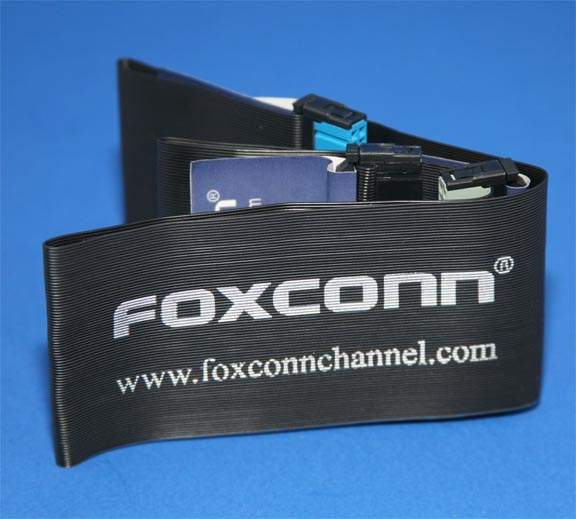 Black ULTRA ATA IDE Cable Made by Foxconn 18 inch
ATA-66 ATA-100 ATA-133 IDE Cable, Ultra DMA EIDE flat ribbon interface cables for hard drives with 3-connectors.
24-inch PATA IDE ribbon cable for your ULTRA DMA hard drives and motherboards.
OEM in individual plastic bags.
Three connectors for up to two devices. It has 80 wires but 39 pins (one blocked), which makes it backward compatible with the DMA-33 IDE cables.
Works with Virtually all drives, Please make sure that you device and Main Board use 39 pins instead of 40.
The connectors are color-coded for PATA.
Blue connector is for the motherboard.
Gray connected to the master drive.
Black Connector to slave drive if there is one.
Works with hard drives, CD-ROM, DVD, CD-RW & other IDE devices
Premium Black Cable with Pull Tabs.
Made by FoxConn Corporation.
Additional ULTRA ATA Information from WikiPedia