IPAD Car Charger Power Adapter USB 5 Volt 2.1 Amp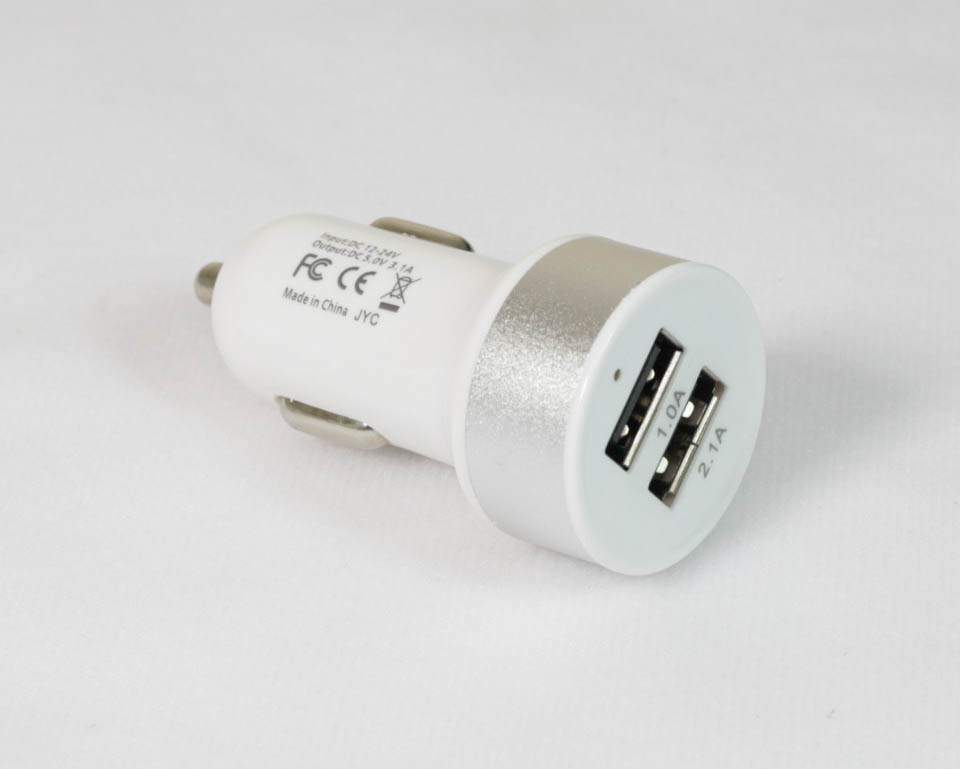 Premium IPAD - IPHONE Car Charger
Sleek Small Circular White Design.
Hi Powered 2.1 Amp 5 Volt Charger Excellent for Charging and Running IPAD in the Car.
Also has 1 Amp 5-Volt Plug.
So you can charge two devices at Once. Single USB for Standard USB Charging.
Works Great on all USB Charging devices. Like Phones GPS's Etc.....
Competitors Items:
SCOSCHE Ipad(tm) Revive II
Incase EC20022
Kensington K39224US Powerbolt
JWIN IAD519
UPC:820799860070