MiniDin8-M DB9-F Tripp Lite 73-1025 Cable (Prototype) Made in USA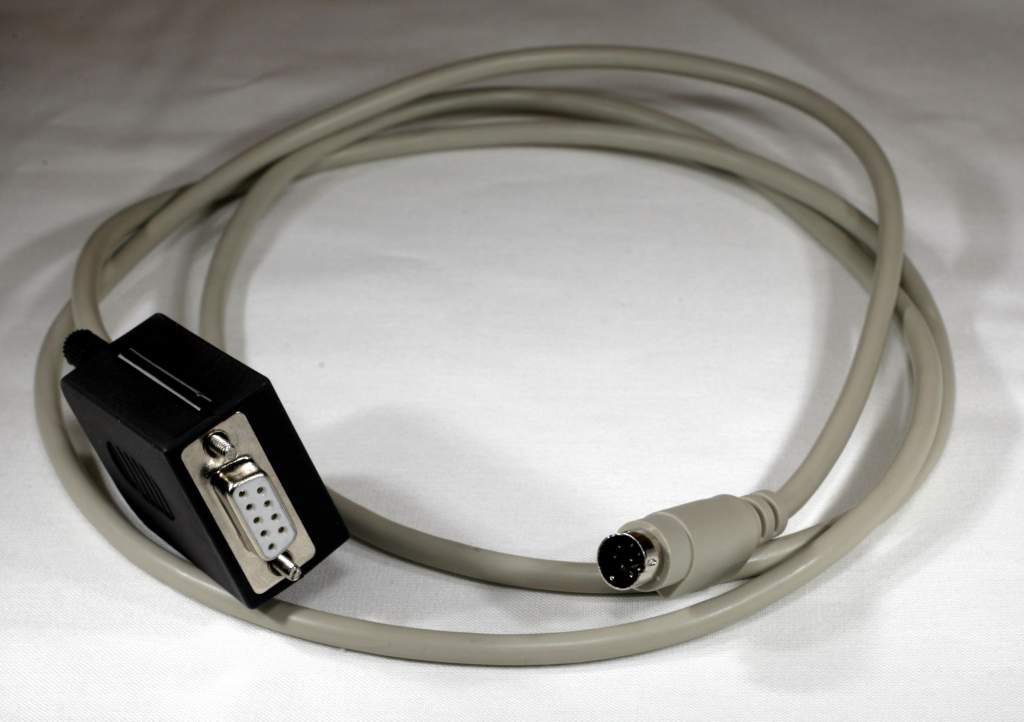 Tripp-Lite Compatible 73-1025 Cable
Cable used on Power Transfer Switches to Program and setup Devices.
Used on :
PHUMH20ATNET
Possibles Passwords for Device Login:
admin admin
root TrippLite
Color Codes for MiniDin8 Wire if you want change Configuration.

MiniDin 8 Male    DB9-Female
1=BROWN
2=RED
3=ORANGE
4=YELLOW          Pin 5
5=GREEN           Pin 3
6=BLUE            Pin 2
7=PURPLE          Pin 7
8=BLACK           Pin 8
Sheild=SILVER     Ground Shield

Some Models that Used the 8-Pin Config Port
PDUMH15HVNET
PDUMH20HVNET
SOME MODELS IT WILL NOT WORK ON : PHUMH15ATNET
Tested on Above using Standard 9600 Baud Rate.
Reboot System Switched Rack and on Start up hit ENTER a Couple of Times.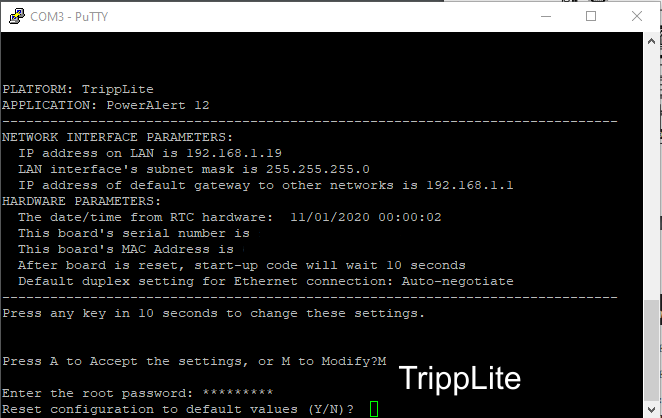 UPC:820799708167