COVID-19 - We are Considered an Essential Business so our warehouses will remain open.
Sales and Support Personnel are working from home.
We would like to thank all our Brave Nurses From All over the USA.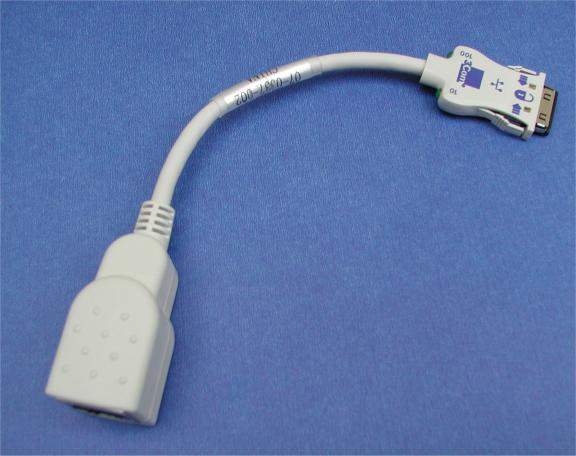 PCMCIA Laptop Ethernet Cables
For 3Com Cards
Cable is for the 10/100 Ethernet port of the PCMCIA Cards on the following models: This cable will Either be the 3-Com Unit. (Pictured) Or Generic Black Unit.

3C574,
3C575,
3C575-TX,
3C3FE574BT,
3CCFE574BT,
3CCFE575BT,
3CCFE575BT-D,
3CCFE575CT,
3CCFE575CT-D,
3CCFEM556B,
3CCFEM656,
3CCFEM656B,
3CXFE575BT,
3CXFE575CT,
3ccsh572bt,
3C574TX,
3X575TX,
3CCFE574BT,
3CCFE575BT,
3CCFEM556B-AP,
3CCSH572BT,
3CXFEM656,
3CXFEM656B,
3CXFEM656C This 3com dongle cable is not compatible with: 3C589C EtherLink II (older PC Cards that accomodate coax), XJEM3336 (USRobotics Megahertz 33.6 Ethernet Modem)