USB PORT DUAL to MAINBOARD PORT 2x5 Red 1-10 14in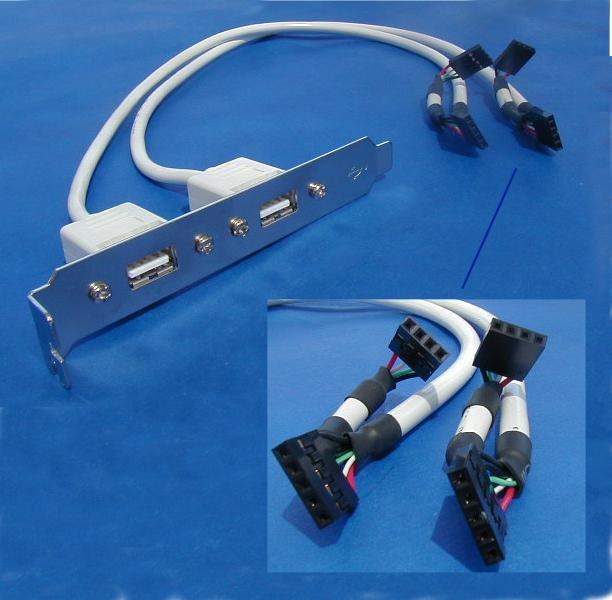 USB to Main Board Dual
11 Inch Leads
Does not have the 2x5 Connector but uses the 2 - 1x5 Connectors in this format.
Pin 1- is the Red Pin.
Pin 10 - is the Red Pin.

Installation Instructions:
Push the 2 1-5 Connectors Side by Side.
Make Sure the Voltages are on the Correct Pin.
Push them into the 2x5 Connector.

PINOUT:
Pin			Pin
1 VCC(Red)		2 Shell(Black)
3 Data-(White)          4 Ground(Black)
5 Data+(Green)          6 Data+(Green)
7 Ground(Black)         8 Data-(White)
9 Shell(Black)          10 VCC(Red)

Watch the +5 Volts VCC(Red)
UPC:820799705210