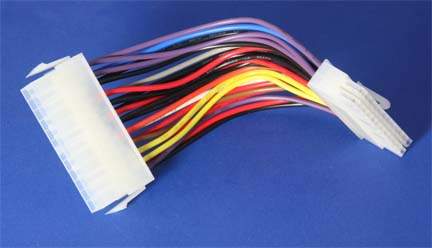 ATX Power Supply Extension Cable 6 Inch
Used to Extend the Power Supply Cable to the MainBoard and Additional 6 Inches.
Used for 24 Pin ATX Style Power Supplies.
THe 24 Pin PSU Connector is sometimes call a BTX Power Supply Connector.
*24-Pin Male to 24-Pin Female. *PSU power adapter cable.