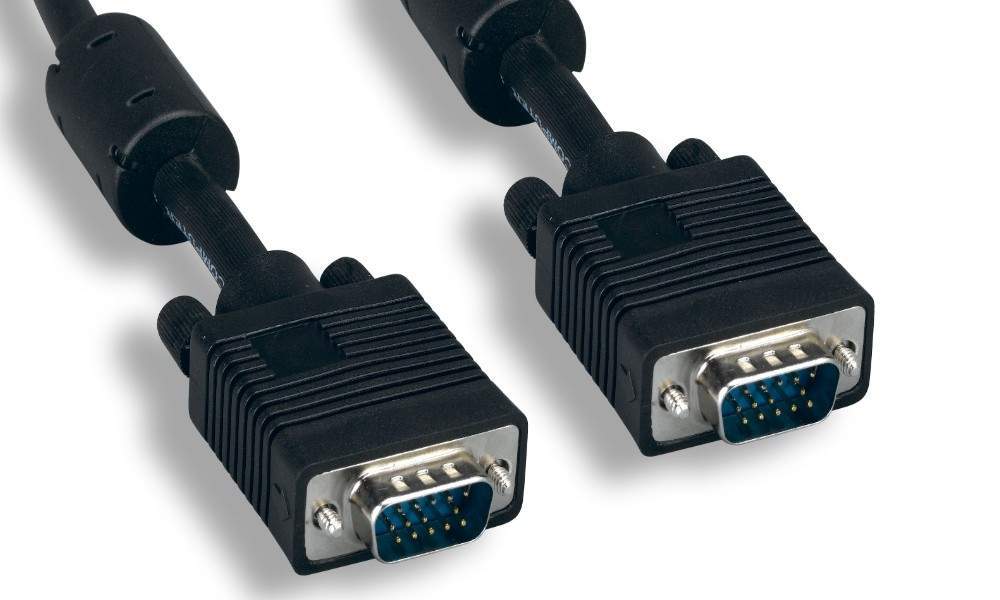 Super VGA 35ft M-M. Video Cable Used to Attach Hi-Resoultion Monitors.
This cable has seperately shielded coax runs built into it to cut down on signal loss.
Also Additional sheilding on outside of cable.
Following Triple Sheilding Specifications using UL 2919 Cable.
Dual Ferrite Cores for RFI Removal
Retail Price is Usually $95.00 + for this item.
Used on:
High Resolutions Monitors.

Touch Screens.

Flat Panel Displays.

High Definition TV's
Guaranteed NO SHADOW !!!!!!



TRIPPLITE Cable :
TRIPP LITE 35ft P502-035 VGA Coaxial High-Resolution Monitor cable M/M