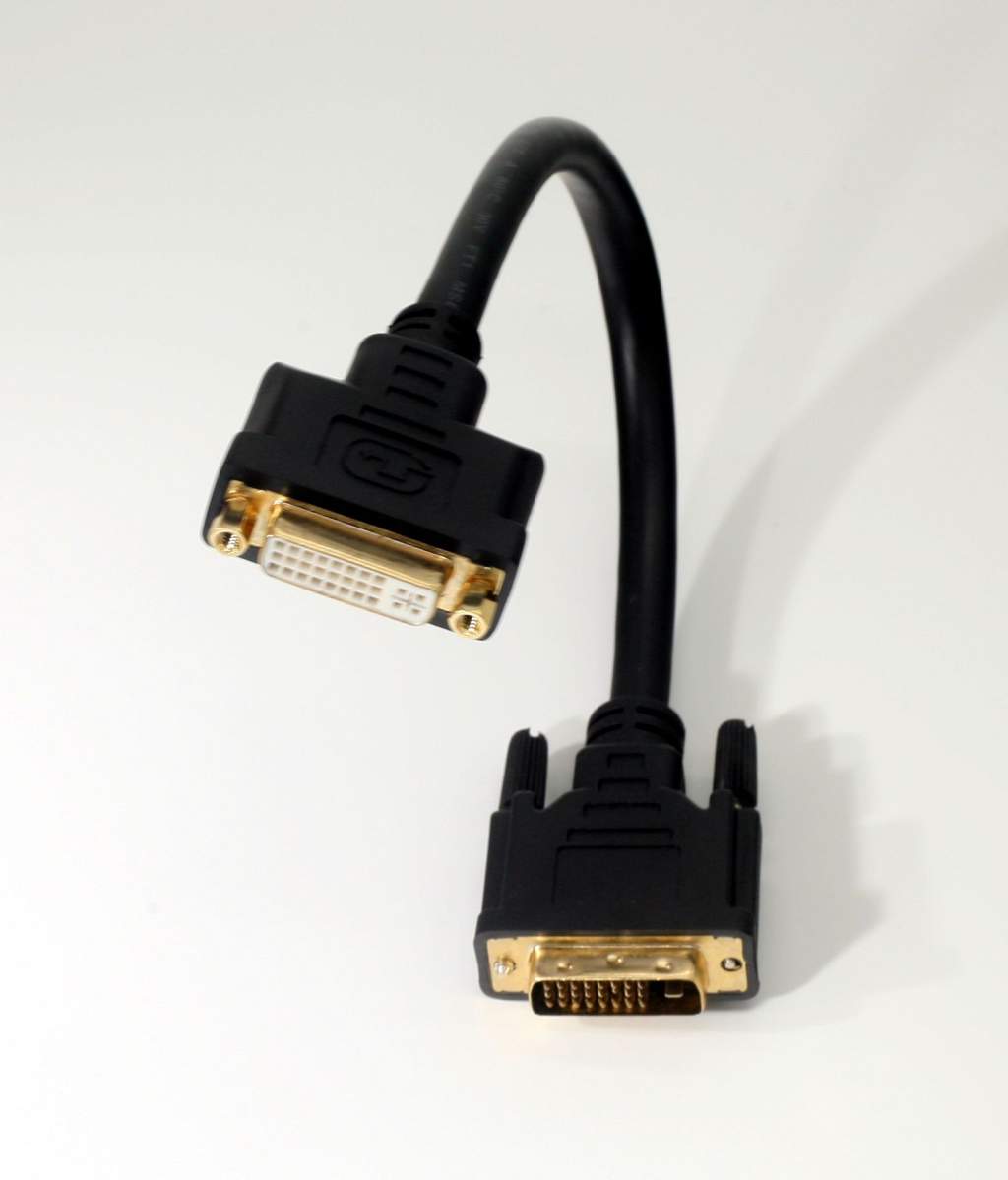 1 FT DVI-D Male to DVI-D Female Cable
Popular Extension Cable used for.
1. Port Pin Protection.
2. Panel Mount Cable.
3. Short Extension.
Used in Primarily in Medical and Industrial Applications.
Complete ROHS and REACH Specification.
Designed in USA by PCCABLES.COM INC.
Gold Plated Contacts and Housing.
Premium Quality DVI-D Cable.
DVI Digital Male Connector

DVI Integrated Female Connector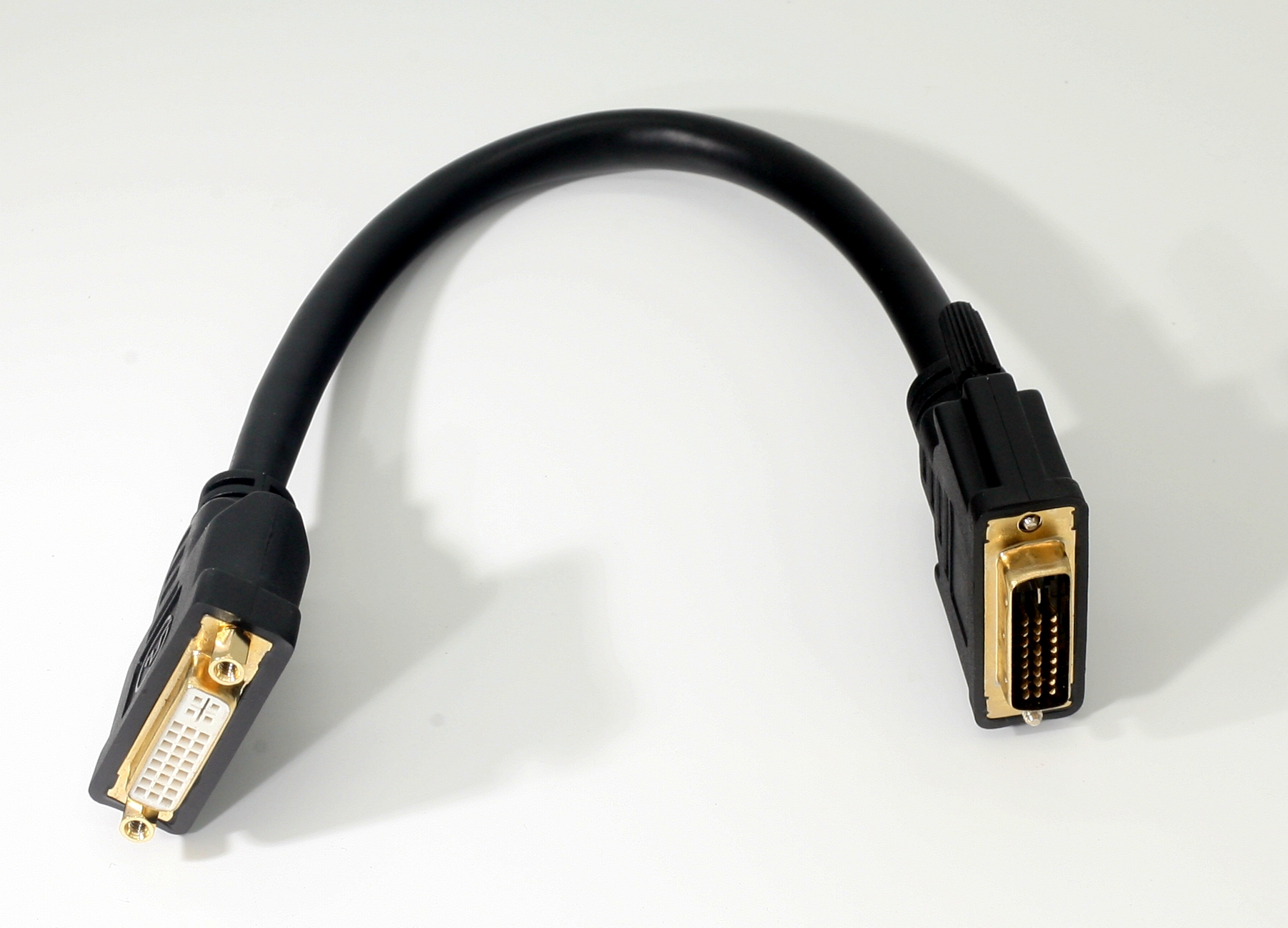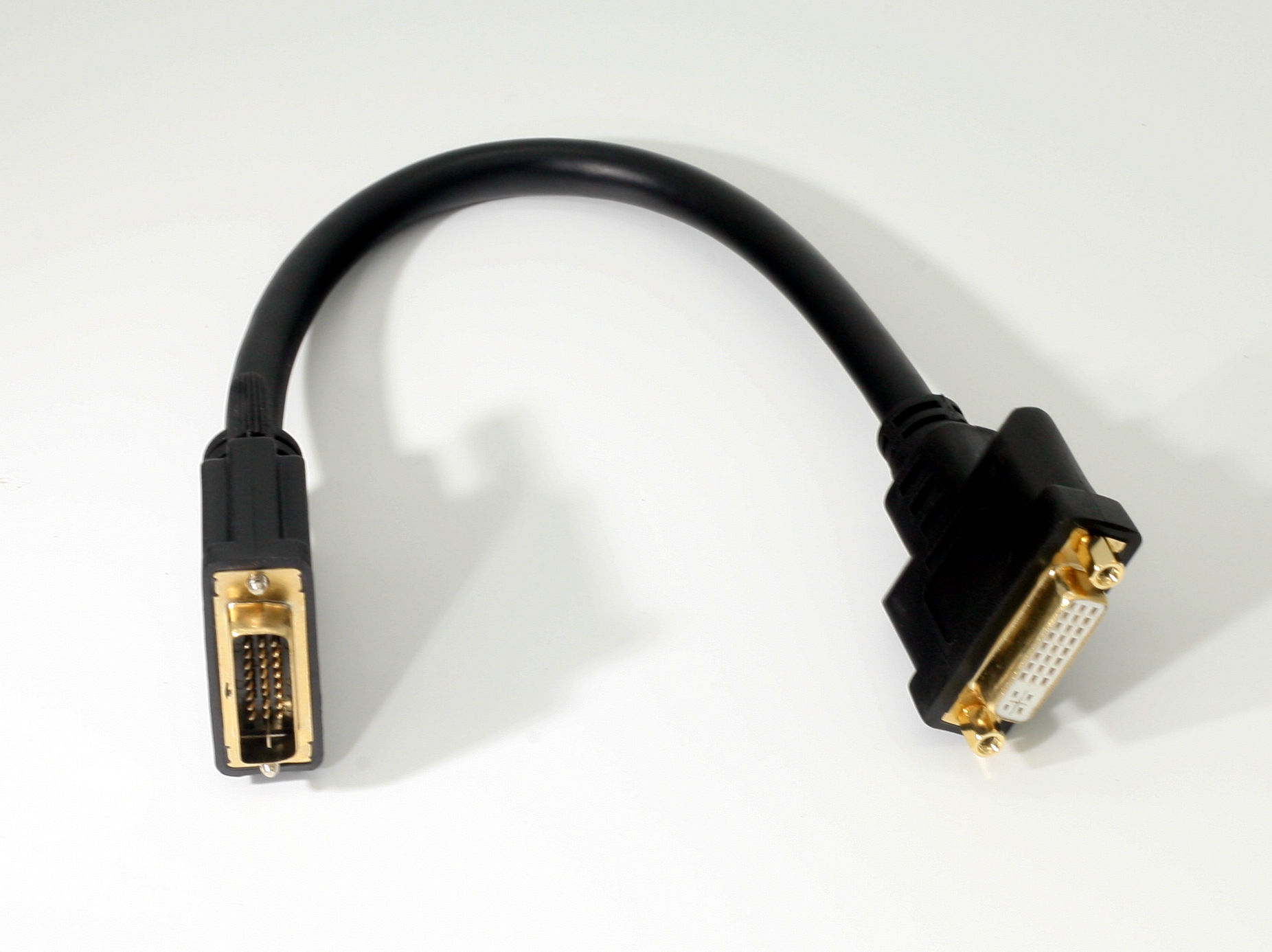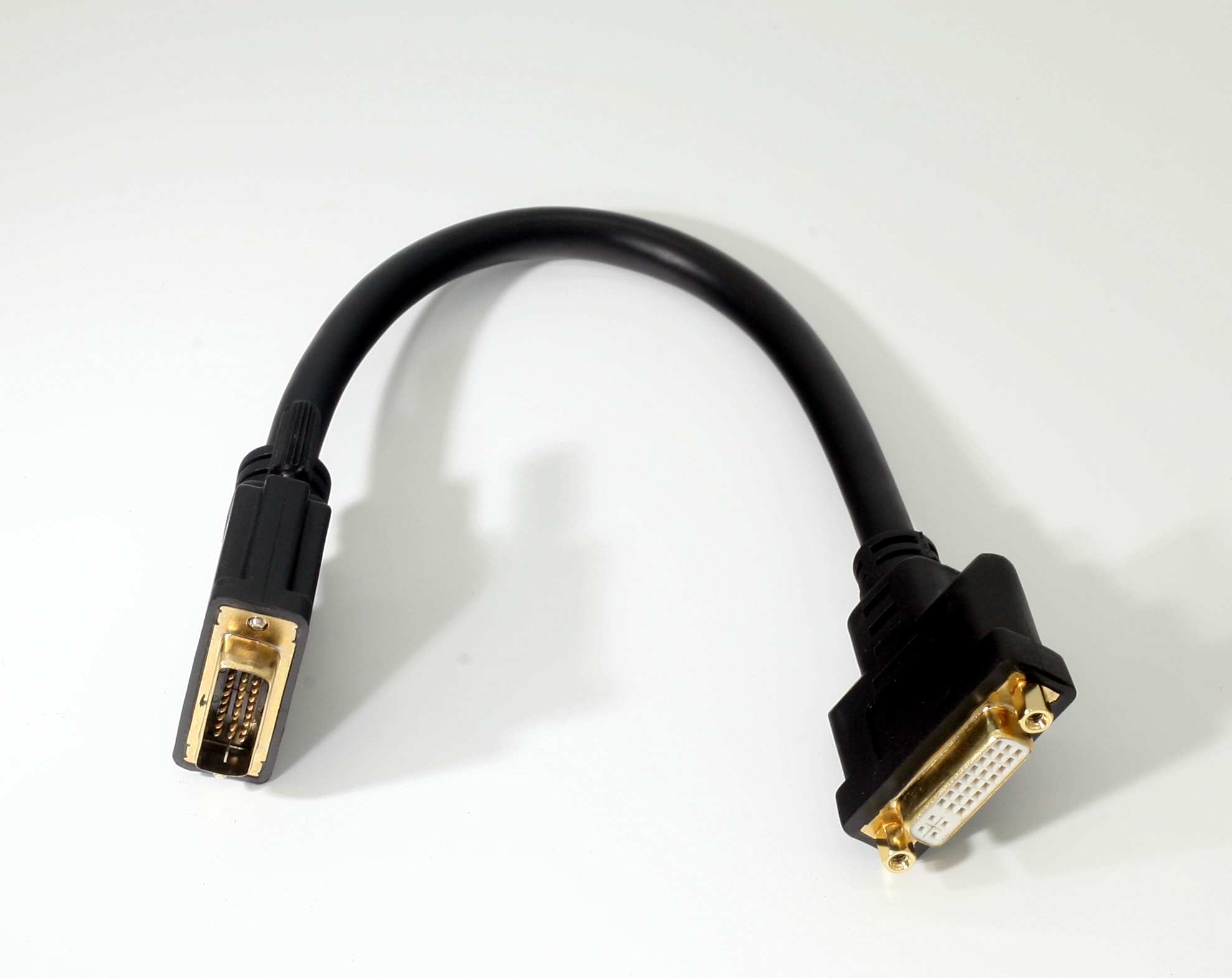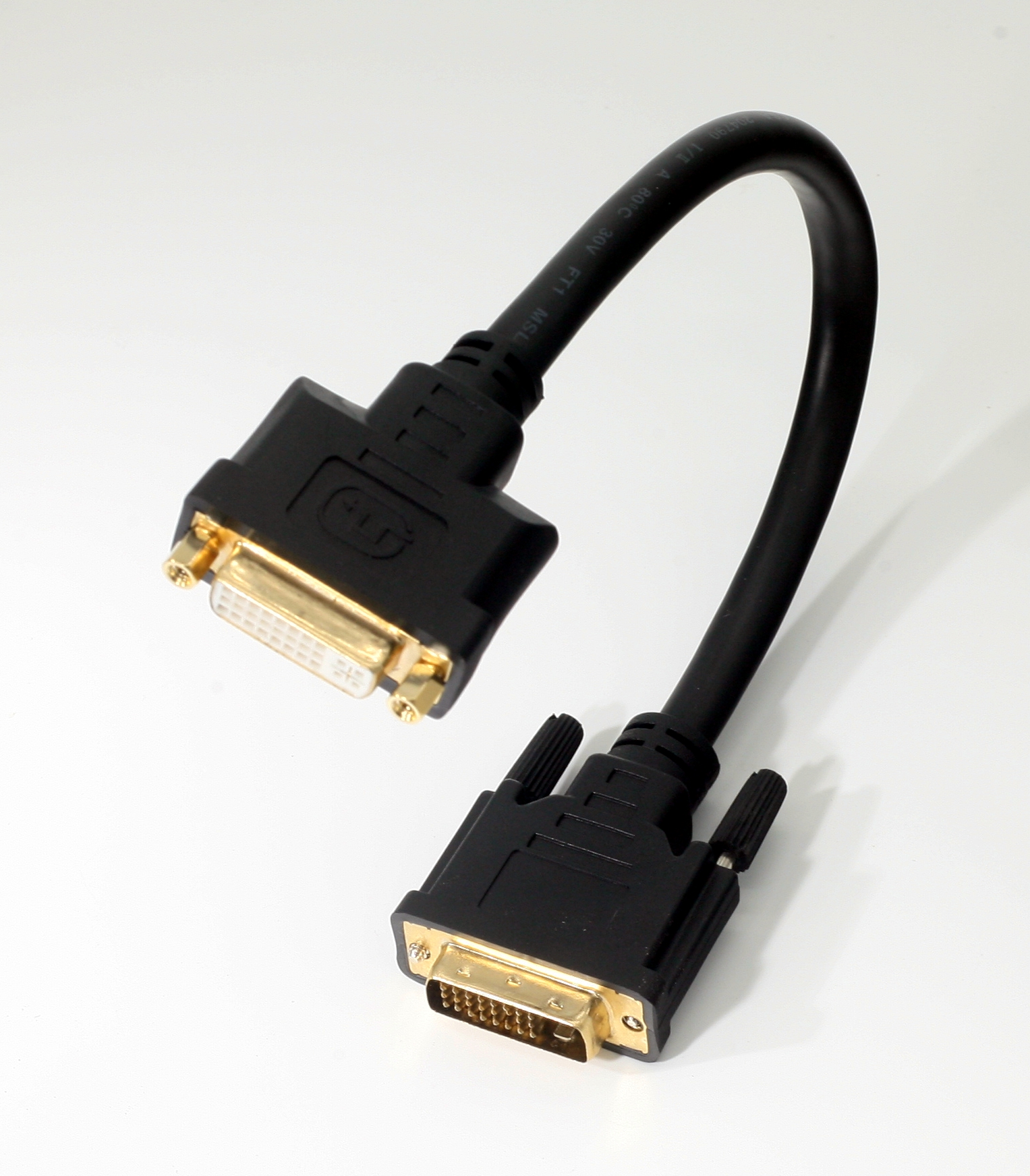 QVS Cable :
DVI Ext Cable 1FT
STARTECH Cable :
6in DVI-D Dual Link Digital Port Saver Extension Cable M/F - DVI-D Male to Female Extension Cable