COVID-19 - PCCables.com is open for Business.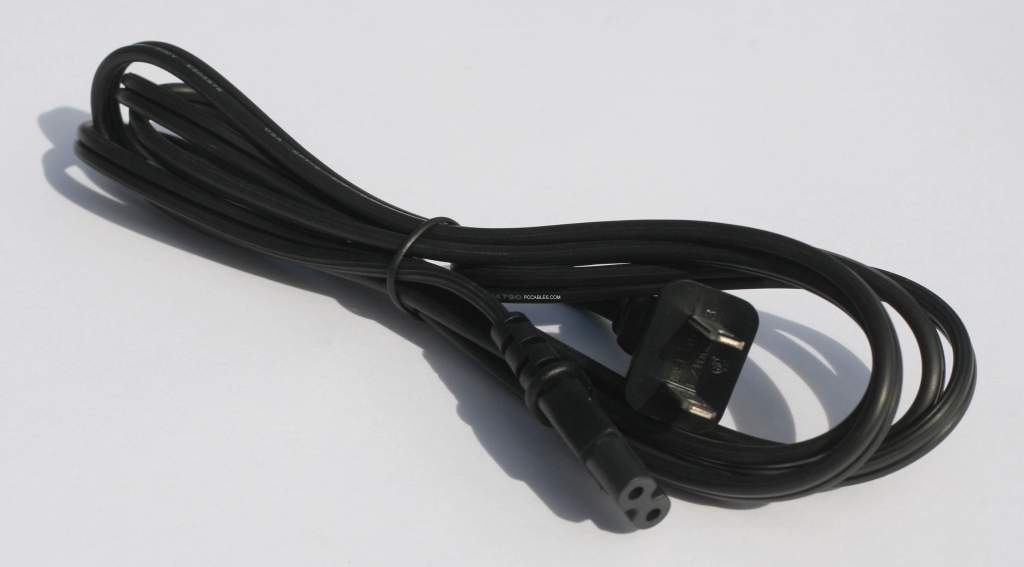 Non-Polarized 2-Pin Universal AC Power Cord 6 ft. Figure-Eight
6' FT. cord 2-Wire Cord. Very popular with laptop Systems. All Black cable with molded ends. Binocular Type. IEC320 C-7
Universal Laptop AC Adapter Power Cord

Lightweight Design

6' FT cord works on Numerous Devices

UL & CSA approved to ensure safety & reliability

Computer Systems
- it works with lots of others.
IBM Compatible Part Number 13H5264
HP Compatible Part Number 8210-6313
Compaq Elite 4/40.4/50,4/75
Toshiba 400/100/110/200/500/510/2100/2105/2110/2130/2150
IBM 13H5264
HP 8210-6313
Parts Express 110-102
Game Systems
- it works with lots of others.
SEGA Dreamcast
SEGA Saturn
SONY Playstation
SONY Playstation 2
Also work on other Two Wire Power Supplies
Works on Lots of EPSON Printers.