COVID-19 - PCCables.com is open for Business.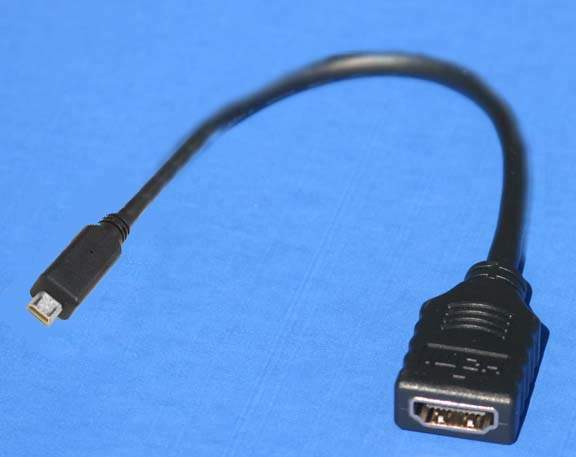 HDMI Type D Connector to HDMI Type A Connector A Female.
Allows easy connection of standard HDMI Cable to very Small HDMI Type D Port on Device.
Great Little Adapter to Carry With your HTC EVO 4G Phone.
Converts that very Small HDMI Connector to Standard Size.