VGA USB to M1-DA EVC-34 Cable 6FT Projector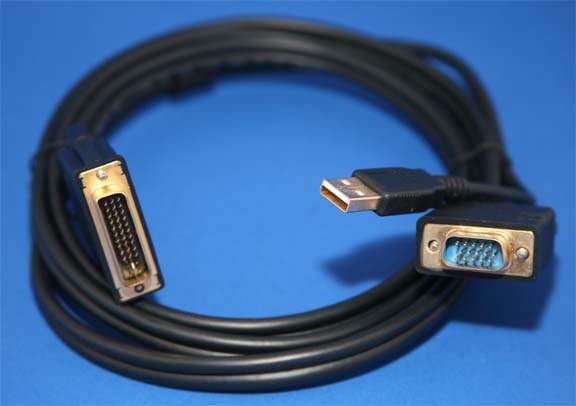 P&D or M1-DA Connector to VGA Port + USB Port
Used to connect Projectors Throught a Specialized Port The M1-DA
Standard Supports VGA Video Plus USB Control of Projector.
This Connector is Very Popular on the Following Projectors:
NOTE: Projectors support Various Video and Data Signals.
Numerous Names for the Same connector: M1-DA, M1, EVC-34 or P&D Connector. This Connector Carries Digital Video, Analog Video, USB Data and Firewire Data.
Additional Information on M1-DA Connector
UPC:820799034075