DB9-Male to IDC10 Serial Port AT-Everex Bracket 12 Inch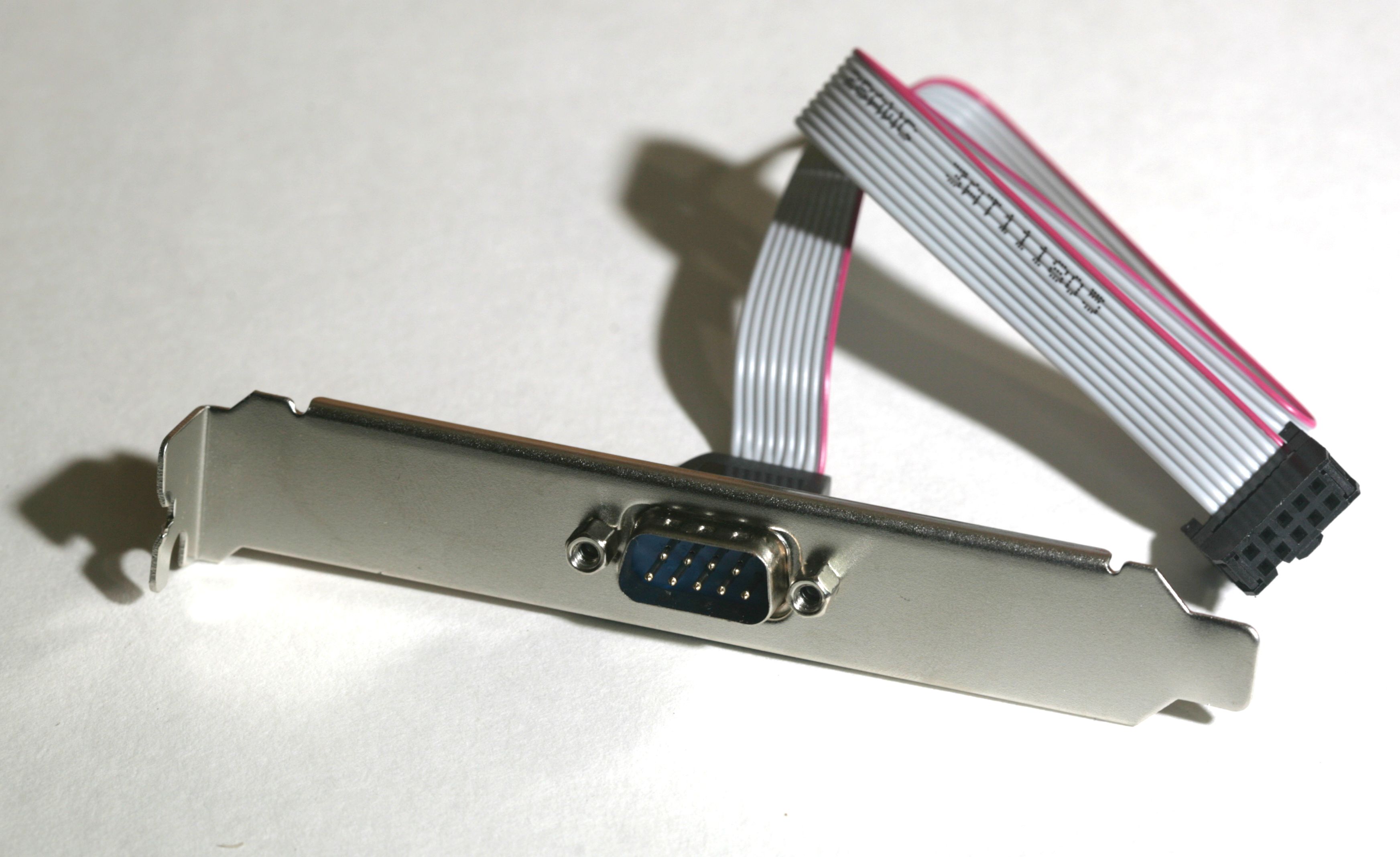 DB9 Male to IDC Connector
Bracket Included.
Use Case or Panel or Purchase Supplementary Bracket.
This version known as the AT or EVEREX or EVEREST.
Version uses the following wiring.

WARNING: IDC Connectors are Numbered:
1,3,5,7,9 Top Row
2,4,6,8,10 Bottom Row


DB-9	IDC-10
Pin 1 	Pin 1
Pin 2	Pin 2
Pin 3 	Pin 3
Pin 4	Pin 4
Pin 5 	Pin 5
Pin 6	Pin 6
Pin 7 	Pin 7
Pin 8	Pin 8
Pin 9 	Pin 9

Called Straight Thru Wiring Serial Port.
A 12" Ribbon cable with one end db-9 Male and the other IDC 10 pin Female. These small cables plug into motherboards and some I/O Cards.
We sell a Longer Version of this Part 07130.
We also Sell a 1U Short Bracket for This Part 07112.