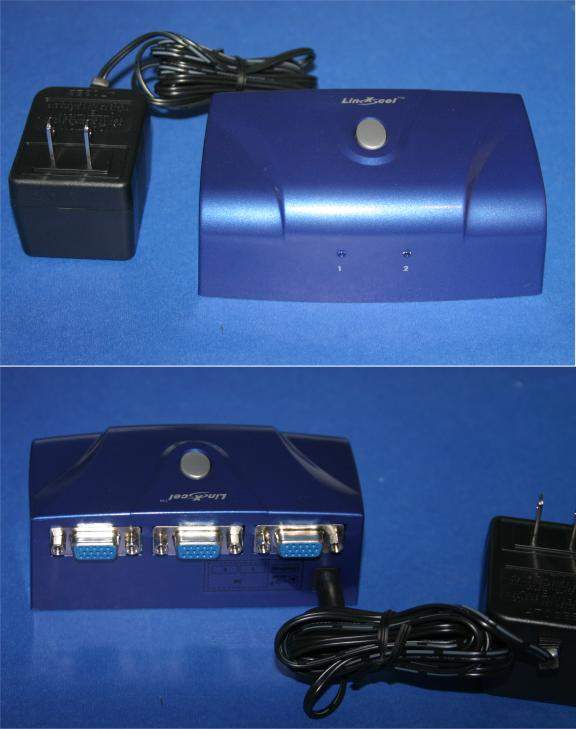 2 Way DB15HD High Resolution Monitor Switch.
Manual Switch With ELECTRONIC Switching.
Electronic Switching Allows Ultra High Resolutions.
Tested to 2048x1536 @ 72Hz

Features:

Manual VGA/SVGA "Electronic" switch box designed for HI-Resolution VGA, SVGA,XVGA or LCD monitors.
One Monitor to Two PC's
Male to Male DB15HD SVGA cable required from each computer to switch box
This unit is powered and comes with an AC adapter
Compatible with Windows 98,98SE,ME,2000,XP,MAC OS 8 or higher
Supports Multiscan and RGB Signals.
Unit can be used for Component Video Switching with Breakout Cables.